State Of The Nation Editor's Note:
The 2011 article below graphically reveals the incestuous relationship between the Mainstream Media and Big Pharma.  In this particular case it was the heroic efforts of British physician Dr. Andrew Wakefield which were cast under the false light of scandal by the Rupert Murdoch media empire.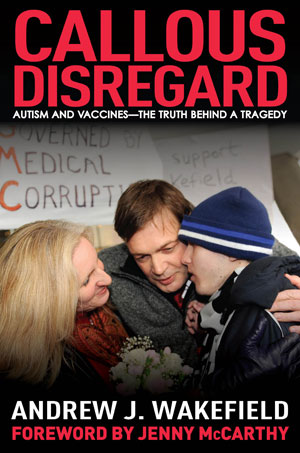 For those who are unaware, Dr. Wakefield was stripped of his medical license in the U.K. for his high integrity research on the causal relationship between vaccines and autism.  So damning was his scientific investigation into this exploding mental health disaster that SmithGlaxoKline was compelled to conspire with the Murdoch-owned Sunday Times in order to forever ruin Wakefield's reputation throughout all of Great Britain.
Not only did Wakefield lose his license to practice medicine, he was forced to leave the country to find work.  His outstanding and impeccable research was subsequently trashed by virtually every Murdoch news platform around the world.
However, that is not the end of the story, as the following article clearly demonstrates.  Dr. Andrew Wakefield has now sued the original author — Brian Deer — for defamation after his research partner won a full exoneration from the British courts.
Furthermore, the current government-sponsored, corporate-driven agenda known as Super-Vaccination, which is being implemented globally, has been outed.  Were it not for the courageous and proactive Andrew Wakefield, how many more children might be suffering from the debilitations of autism? Continue reading →