Oregon Faces "Greatest Loss Of Life In State History" From Wildfires As La Nina "Threatens Bigger Blazes, Storms"
ZeroHedge.com
As wildfires move north from California, the state of Oregon is being engulfed in dangerous wildfires – some of the most destructive in its history – as La Nina conditions drive some of the worst wildfires seen in the American West in years.
The weather pattern has also been blamed for the latest string of hurricanes that have hammered Gulf Coast and East Coast states over the past several months.
As of late Wednesday, 47 active fires have burned 374,522 acres in the Beaver State, according to the Oregon Office of Emergency Management.
Gov. Kate Brown said the communities of Blue River and Vida in Lane County had been devastated by wildfires this week, while Phoenix and Talent, in the southern part of the state, have reported "significant damage," the Portland Tribune reported.
Brown said, "this could be the greatest loss of life and structures due to wildfire in state history. "
The state's fires remain largely unchallenged Thursday morning as emergency personnel continues to evacuate thousands of people to safety. Doug Grafe, with the Department of Forestry, said the fire situation in the state is "zero percent containment."
"The largest blaze is the Santiam/Beachie Creek Fire, at 132,450 acres burned east of Salem. It is zero percent contained. The Lionshead Fire has burned 109,222 acres. Fire officials said they expected the fires in the Santiam River area to combine into one large blaze about 3,000 firefighters are deployed," The Tribune said.
The wildfires burning on Oregon come as "historic" wildfires burn out of control across California. Gov. Gavin Newsom said Tuesday that as many as 3,400 building structures had been destroyed with at least 2.3 million acres burned.
As the following chart shows, air quality across California and Oregon is at an extremely dangerous level…
Volatile U.S. weather this summer could be explained by an ultra-cool water pattern in the Pacific known as La Nina. The U.S. Climate Prediction Center (CPC) confirmed La Nina in the Northern Hemisphere was formed in August.
La Nina "triggers an atmospheric chain reaction that stands to roil weather around the globe, often turning the western U.S. into a tinder box, fueling more powerful hurricanes in the Atlantic and flooding parts of Australia and South America," Bloomberg said.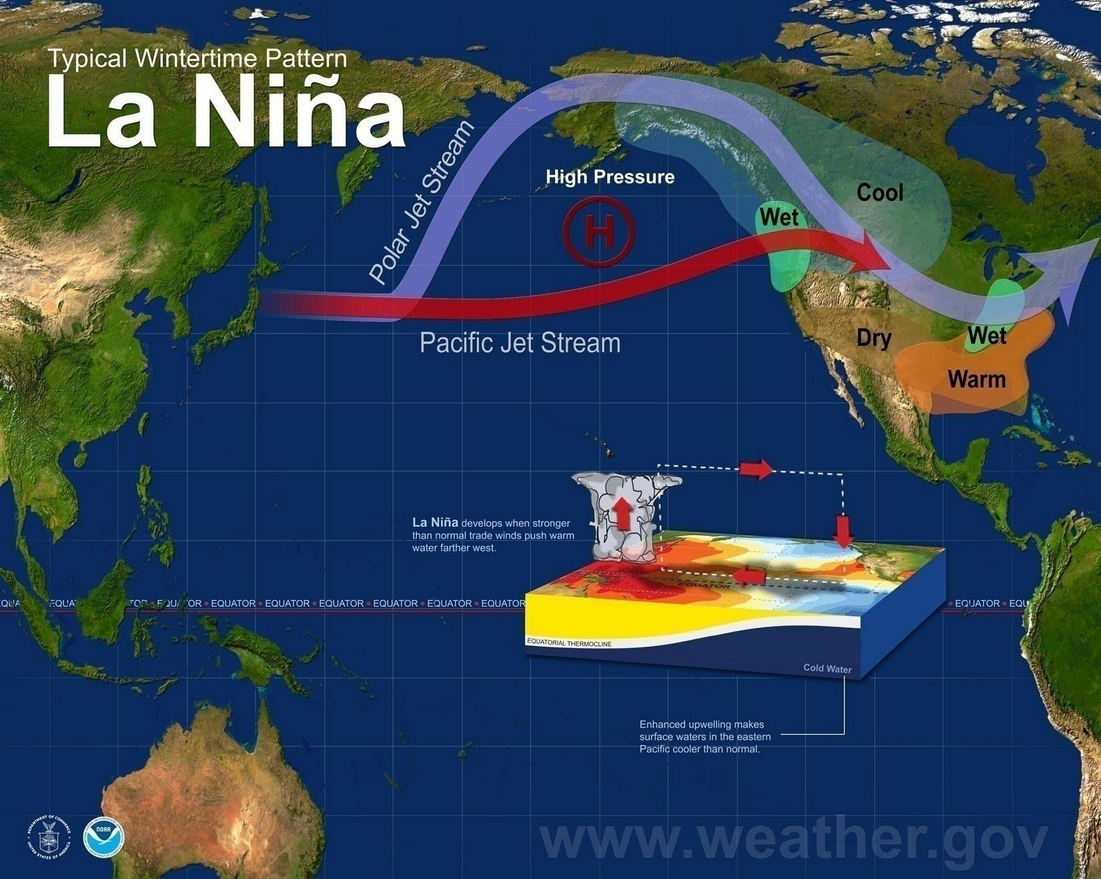 The CPC said La Nina produces broad changes to weather patterns that create 'bigger wildfires' and more tropical activity in certain parts of the Northern Hemisphere.
"We're already in a bad position, and La Nina puts us in a situation where fire-weather conditions persist into November and possibly even December," said Ryan Truchelut, president of Weather Tiger LLC. "It is exacerbating existing heat and drought issues."
Readers may recall we highlighted LA Nina risks developing in early August. 
___
https://www.zerohedge.com/commodities/oregon-faces-greatest-loss-life-state-history-wildfires-la-nina-threatens-bigger-blazes