---
SOTN Editor's Note: SOTN is the first to admit that we do not know the exact details of the Deep State conspiracy behind this juvenile conspiracy.  However, the way that this obvious hoax was immediately rolled out by the mainstream media as a hate crime tells it all (see this video).  It's quite unlikely that Jussie Smollett put together this childish scheme by himself.  His Hollywood handlers may have first put his acting job in jeopardy as the media reports have suggested.  Then, his Deep State masters threatened his job security and coerced him to perpetrate the fake hate crime.  What wouldn't Jussie do to keep his EMPIRE acting gig?  By the way, Smollett's character name on EMPIRE is "Jamal Lyon", as in lyin'.
Clearly, the Left will do anything — A N Y T H I N G — to discredit the MAGA movement and demonize Trump.  Which is why: From this point forward, every move the Left makes needs to be watched like a hawk.
State of the Nation
February 18, 2019
---
---
Smollett Shuffles Attorneys, Hires Crisis Management Firm As Scandal Deepens
ZeroHedge.com
Update2: Smollett's management team has reportedly retained the services of Anne Kavanaugh, whose Chicago firm MediaPros24/7 provides several media services including crisis management.
Smollett's management team has retained Anne Kavanagh.

Her local firm offers crisis management along with several other services. #JussieSmollett @cbschicago

— Charlie De Mar (@CharlieDeMar) February 17, 2019
He is also reportedly no longer being represented by high-profile criminal defense attorney Michael Monico after an alleged disagreement about Smollett's Saturday statement (h/t Nick Monroe).
Monico told Fox 32 Chicago's Rafer Weigel that he "was but is no longer representing" Smollett, who is now represented by Chicago attorneys Victor Henderson and Todd Pugh.
Update: According to CBS Chicago, the Nigerian brothers who were arrested and then released, "Abel" and "Ola," told detectives that they did a practice run a few days before the "attack."
***
After Chicago police arrested, interviewed, and then released two Nigerian brothers whose information "shifted the trajectory of the investigation," Empire star Jussie Smollett is doubling down on his claim that he was attacked nearly three weeks ago at 2 a.m. in an upscale Chicago neighborhood.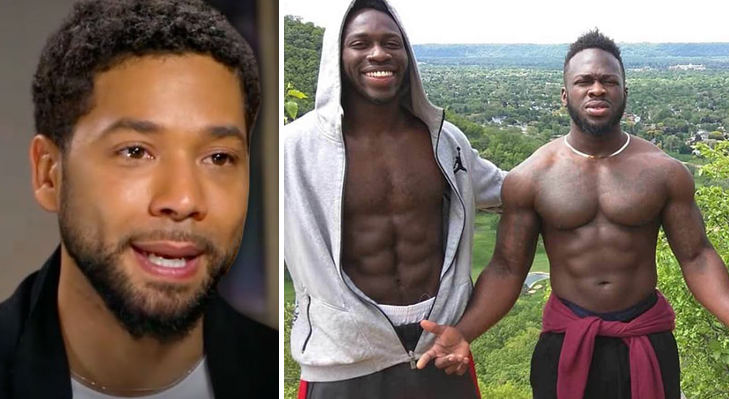 "As a victim of a hate crime who has cooperated with the police investigation, Jussie Smollett is angered and devastated by recent reports that the perpetrators are individuals he is familiar with," reads a statement from his criminal defense attorneys Todd S. Pugh and Victor P. Henderson.
"He has now been further victimized by claims attributed to these alleged perpetrators that Jussie played a role in his own attack," reads the statement given to media outlets.
Of note, Jussie is now pitting himself against the Nigerian brothers who reportedly told police they were paid $3,500 each to stage the attack, and promised $500 each upon their return from Nigeria after they left the country following the January 29 incident.
"One of the purported suspects was Jussie's personal trainer who he hired to ready him physically for a music video. It is impossible to believe that this person could have played a role in the crime against Jussie or would falsely claim Jussie's complicity," the statement continues.
To recap: 
Smollett, 36, claims he was attacked on January 29 around 2 a.m. by two white men who shouted racist and homophobic slurs, doused him in a bleach-like liquid, hung a rope around his neck, and yelled "This is MAGA country," before he was able to chase them away. He was seen on security footage entering his upscale apartment with an intact Subway sandwich and a noose around his neck (which he was still wearing when police arrived). Of note, Smollett's manager claims he heard the "MAGA country" slur – which makes him part of this.
While there was no footage of the "attack" despite Chicago's thousands of surveillance cameras, two "persons of interest" were captured on camera…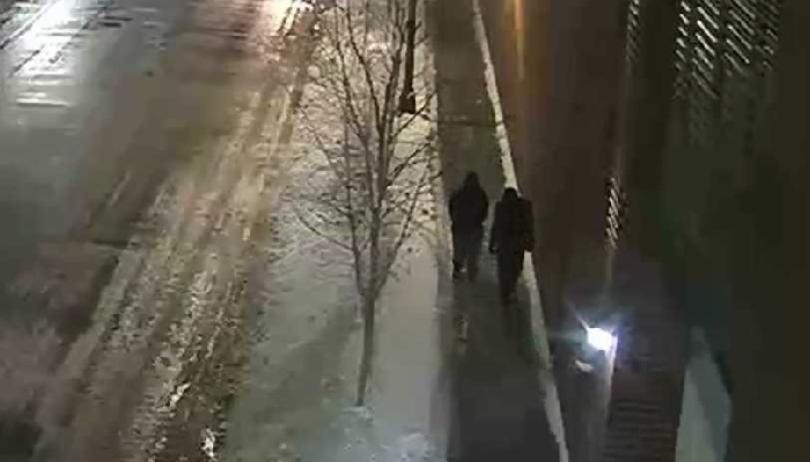 … who turned out to be Nigerian-born brothers Abimbola "Abel" and Olabinjo "Ola" Osundairo, one of whom is Jussie's personal trainer and was an extra on Empire.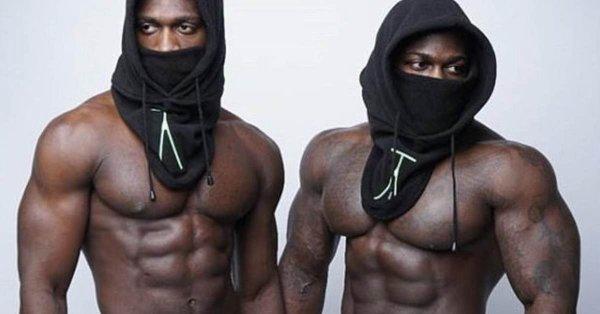 After Chicago police arrested the brothers as "potential suspects," they were later released without charges – and investigators say their interview "shifted the trajectory of the investigation."
"We can confirm that the information received from the individuals questioned by police earlier in the Empire case has in fact shifted the trajectory of the investigation. We've reached out to the Empire cast member's attorney to request a follow-up interview," said Chicago police spokesman Anthony Guglielmi.
According to ABC 7, "Two officials familiar with the Smollett investigation confirmed to ABC News that detectives confronted the two brothers with evidence that they purchased the rope found around Smollett's neck at a local hardware store. The brothers agreed to cooperate with police, who are investigating whether Smollett made up the story, after police threatened to charge them with battery and hate crimes."
Sources: Rope/hats purchased at direction of Smollett

— Charlie De Mar (@CharlieDeMar) February 17, 2019
___
https://www.zerohedge.com/news/2019-02-17/jussie-smollett-maintains-innocence-pits-himself-against-nigerian-brothers