J E F F  S E S S I O N S
What follows is a screenshot of the comprehensive list of high-level government service workers who had appointments to the Senior Executive Service in 1988.
Among these highly paid employees of the United States Government is one Jefferson Beauregard Sessions III. His name can be found below in "blue".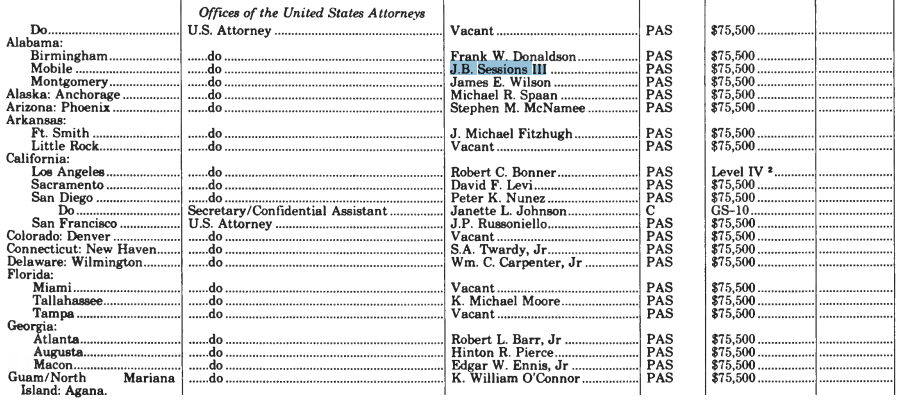 Here's the source document titled Policy and Supporting Positions which was printed in 1989 for the use of the House Committee on Post Office and Civil Service: Senior Executive Service Payroll