Criminal Probe Launched Against Disgraced NY Attorney General Schneiderman
ZeroHedge.com
The Manhattan District Attorney's office announced on Tuesday morning that it was opening a criminal investigation into allegations of physical abuse by that pinnacle of hypocrisy and "virtue signalling", New York Attorney General Eric Schneiderman, who resigned just hours after accounts of abuse by four women were published.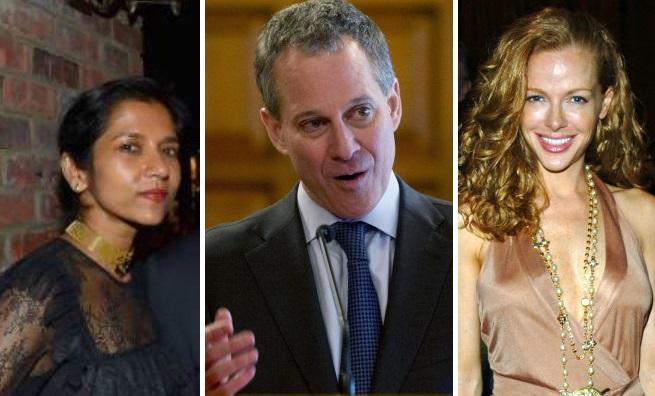 Schneiderman resigned Monday night within hours of an exposé in The New Yorker detailing the four women's accounts – a swift and shocking fall for a Democrat who brought charges against Harvey Weinstein in the wake of the #MeToo movement, and ane point was thought to be President Trump's eventual downfall.
The four women went on the record, accusing Schneiderman of choking, hitting and threatening them during brutal, alcohol-fueled sexual assaults – which they say were not consensual. While neither woman filed any police complaints, both said they sought out medical attention and confided in people close to them about the abuse.
Sometimes in bed, she recalls, he would be "shaking me and grabbing my face" while demanding that she repeat such things as "I'm a little whore." She says that he also told her, "If you ever left me, I'd kill you."

…

She recalls screaming in surprise and pain, and beginning to cry, and says that she felt frightened. She has asked to remain unidentified, but shared a photograph of the injury with The New Yorker.

…

"It wasn't consensual. This wasn't sexual playacting. This was abusive, demeaning, threatening behavior." –The New Yorker
Manhattan DA Cyrus R. Vance Jr. said on late Monday that prosecutors would be investigating the claims.
Schneiderman, 63, told the New Yorker that "In the privacy of intimate relationships, I have engaged in role-playing and other consensual sexual activity. I have not assaulted anyone. I have never engaged in nonconsensual sex, which is a line I would not cross."
However after fellow New York Democrats, including Gov. Andro Cuomo and U.S. Sen Kirsten Gillibrand called for his resignation, he resigned immediately.
"In the last several hours, serious allegations, which I strongly contest, have been made against me," he said in a statement late Monday. "While these allegations are unrelated to my professional conduct or the operations of the office, they will effectively prevent me from leading the office's work at this critical time." He said he would resign at the close of business on Tuesday.
In the interim, State Solicitor Genera, Barbara Underwood will serve as acting Attorney General.
Socialist Progressive New York City Mayor de Blasio felt it would be appropriate to not comment on this stunning scandal.
Mayor de Blasio says he does not think it's appropriate to comment on the bombshell Eric Shneiderman story in @NewYorker.

— Inside City Hall (@InsideCityHall) May 7, 2018
Meanwhile, in front of Scheiderman's house right now…
The scene outside @AGSchneiderman house on #UWS #NBC4NY pic.twitter.com/OSVhzXAHs8

— Andrew Siff (@andrewsiff4NY) May 8, 2018
___
http://www.zerohedge.com/news/2018-05-08/criminal-probe-launched-against-disgraced-ny-attorney-general-schneiderman