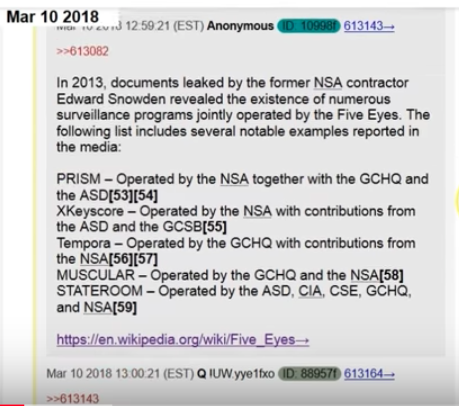 The FIVE EYES (FVEY)
Five Eyes "is an intelligence alliance comprising Australia, Canada, New Zealand, the United Kingdom and the United States. These countries, with a similar common law legal inheritance, are parties to the multilateral UKUSA Agreement, a treaty for joint cooperation in signals intelligence".[1]
Who is being monitored digitally?
Everyone who is digitally connected.
Here's how they do it.
• PRISM (surveillance program)
• Tempora
• MUSCULAR (surveillance program)
• Stateroom (surveillance program)
Source
[1] Five Eyes