Attorney General Jeff Sessions and the DOJ are Legally Controlled by INTERPOL
by Lisa Phillips
---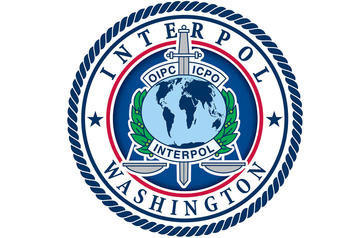 ---
Updated February 21, 2018
INTERPOL Washington FOIA
The Freedom of Information Act (FOIA) (5 U.S. Code § 552) provides public access to government records through written requests. INTERPOL Washington generally follows the guidelines set forth by the U.S. Department of Justice in its Reference Guide. Please take the following additional factors into consideration when requesting information from INTERPOL Washington:
INTERPOL Washington files contain messages transmitted between foreign police and U.S. law enforcement authorities in criminal investigative matters.
INTERPOL Washington also maintains administrative files.
INTERPOL Washington retrieves information from its files primarily by a person's complete name, date of birth, and place of birth. These data elements are usually essential for a search of INTERPOL Washington records.
INTERPOL Washington searches only its own records to respond to FOIA requests. No arrangement for searches of files in foreign countries will be conducted.
INTERPOL Washington's records are retained for a period of seven years from the date a case is closed. Therefore, records requested may have been destroyed, or, may not exist in the INTERPOL Washington system. Currently, INTERPOL Washington cases closed prior to 1999 are no longer available.
The U.S. Attorney General exempted the records of INTERPOL Washington from sections of the Privacy Act providing for access to certain records (28 C.F.R. § 16.103). Therefore, INTERPOL Washington does not process requests for information under the Privacy Act.
Congress also provided special protection in the FOIA for three narrow categories of law enforcement and national security records. The provisions protecting those records are known as "exclusions". The first exclusion protects the existence of an ongoing criminal law enforcement investigation when the subject of the investigation is unaware that it is pending and disclosure could reasonably be expected to interfere with enforcement proceedings. The second exclusion is limited to criminal law enforcement agencies and protects the existence of informant records when the informant's status has not been officially confirmed. The third exclusion is limited to the FBI and protects the existence of foreign intelligence or counterintelligence, or international terrorism records when the existence of such records is classified. Records falling within an exclusion are not subject to the requirements of the FOIA. When INTERPOL Washington responds to your request it will limit its response to those records that are subject to the FOIA.
Read more:  The United States Department of Justice – INTERPOL Washington FOIA
See also:  U.S. Police Routinely Travel to Israel to Learn Methods of Brutality and Repression
And if you still believe America (The United States of America, Incorporated) is run by Americans:  THE ISRAEL LOBBY Controls America
Israel is not our "friend".  Israel is our master.
Continue reading at: http://www.opdeepstate.com/2018/02/08/attorney-general-jeff-sessions-and-the-doj-are-legally-controlled-by-interpol/