Screenshot of the original CBS tweet does not lie. There is HUGE story here which needs to be investigated by the Alt Media
A tweet by the local CBS Miami affiliate was date-stamped nearly two hours before the mass shooting took place at the Stoneman Douglas High School in Parkland, FL on Valentine's Day.  How did that happen?
The Twitter Date & Time Stamp Clearly Reads on the Tweet:
---
12:12 PM – 14 Feb 2018
---
This official "Date & Time Stamp" can easily be cross-referenced authenticated using Google search among other Internet tools and techniques.  Here's the screenshot that quite incredibly remains on the CBS Twitter page.
---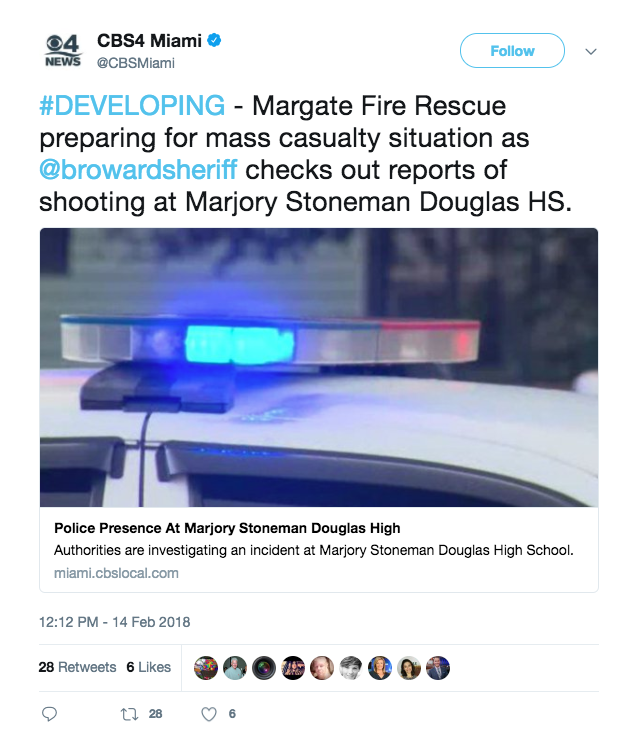 ---
Twitter link: http://twitter.com/cbsmiami/status/963868649919598597?lang=en
Google also confirms that the time of the CBS4 Miami tweet was:
 12:12 PM – 14 Feb 2018
---

---
Now here's a screenshot of the CBS Miami Twitter page which also shows the 12:12 PM – 14 Feb 2018 "Date & Time" of the tweet. Click on the graphic below to enlarge.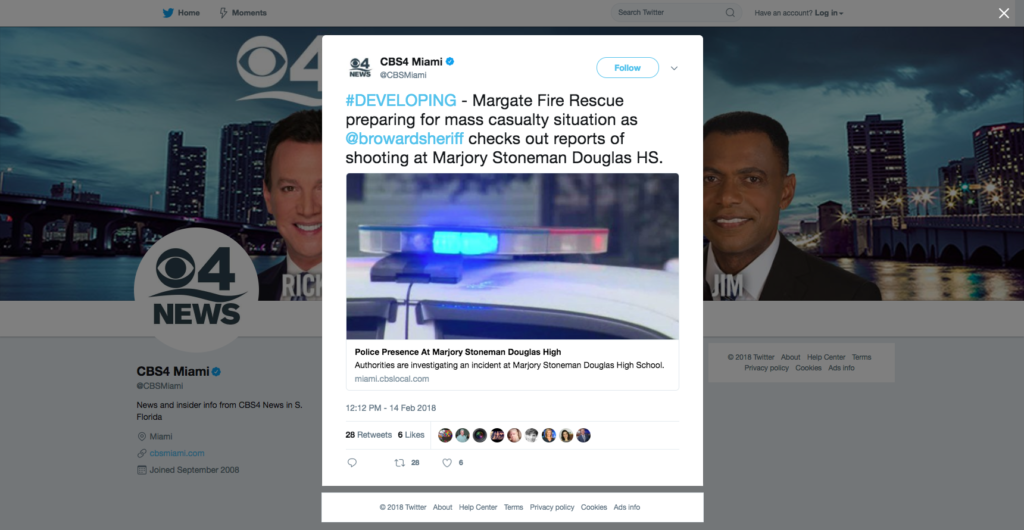 One can't help but wonder if all these false flag clues were really left on purpose.
State of the Nation
February 22, 2018