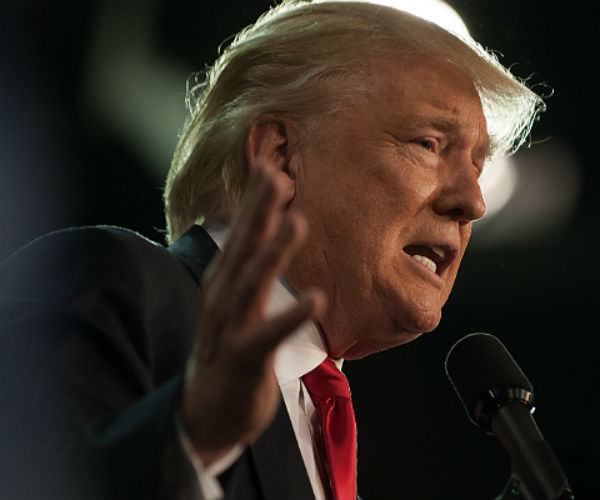 By Sandy Fitzgerald
NEWSMAX
President-elect Donald Trump early Saturday morning slammed a Georgia lawmaker's statements about the legitimacy of his election, saying he should focus his attention to the problems going on in his own district.
In a pair of tweets addressed to Democratic Rep. John Lewis, 76, a civil rights leader who has represented Georgia's fifth Congressional district since 1987, Trump wrote:
Congressman John Lewis should spend more time on fixing and helping his district, which is in horrible shape and falling apart (not to……

— Donald J. Trump (@realDonaldTrump) January 14, 2017
mention crime infested) rather than falsely complaining about the election results. All talk, talk, talk – no action or results. Sad!

— Donald J. Trump (@realDonaldTrump) January 14, 2017
The Fifth Congressional District includes the state's capital, Atlanta, as well as its surrounding suburbs, and covers parts of Fulton, Dekalb, and Clayton counties, according to Ballotpedia.
In an interview to air on NBC's "Meet the Press" Sunday, Lewis said he thinks Trump's victory is not valid because of Russia's actions to influence the results, including hacking into and releasing Democratic emails.
"I think the Russians participated in helping this man get elected," Lewis said in the interview. "And they helped destroy the candidacy of Hillary Clinton."
While many of Trump's Twitter followers applauded the tweets, others quickly jumped on to post photographs of Lewis participating in civil rights protests in the 1960s, as well as of him speaking:
.@realDonaldTrump pic.twitter.com/PRV1rMFIBX

— Dave Itzkoff (@ditzkoff) January 14, 2017
http://twitter.com/JordanUhl/status/820256133386473472?ref_src=twsrc%5Etfw
Lewis also says in the upcoming interview that he will not attend Trump's inauguration ceremonies, set for next Friday.
___
http://www.newsmax.com/Politics/John-Lewis-Twitter-Trump/2017/01/14/id/768557/