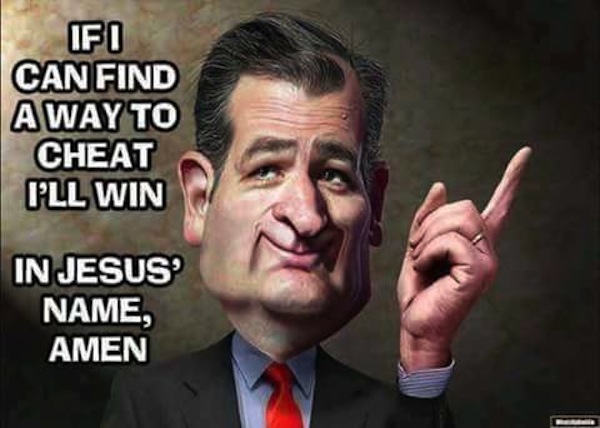 SOTN Editor's Note:
There is definitely something very wrong with the Ted Cruz and the way he has run his campaign.
Senator Cruz has operated with a flagrant disregard for the rule of law throughout the entire presidential campaign season.
Not only is Cruz an attorney, but he is also a Senator from the great state of Texas.  The following article reveals exactly what is wrong with the American legal profession, and those who use it as a springboard for a political career and/or lobbying practice.
How The Lawyers Destroyed American Society …
…And Corporate Attorneys Have Devastated The Civilization
State of the Nation
April 14, 2016
~~~~~~~~~~~~~~~~~~~~~~~~~~~~~~~~~~~~~~~~~~~~~~~~~~~~~~~~~~~~~~
Bombshell: Accusations of rigged Cruz Colorado GOP primary surface, delegates changed, "Voter Fraud?"
Connor Balough
According to insiders in the Colorado GOP convention, there have been rumors of dirty tricks and "vote fraud" occurring, topped off with a mean tweet from the head of the committee praising Cruz: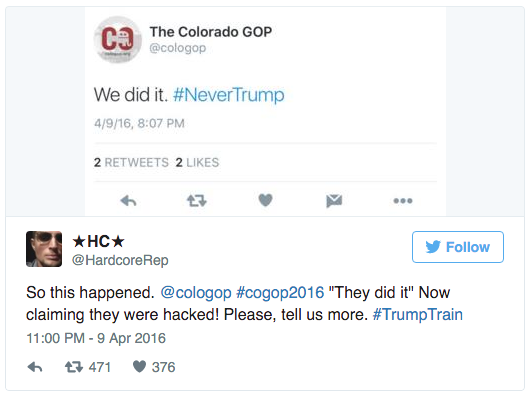 http://twitter.com/HardcoreRep/status/718997166258274308/photo/1?ref_src=twsrc%5Etfw
Now it appears that they claimed that they were "hacked," but allegations are pouring in.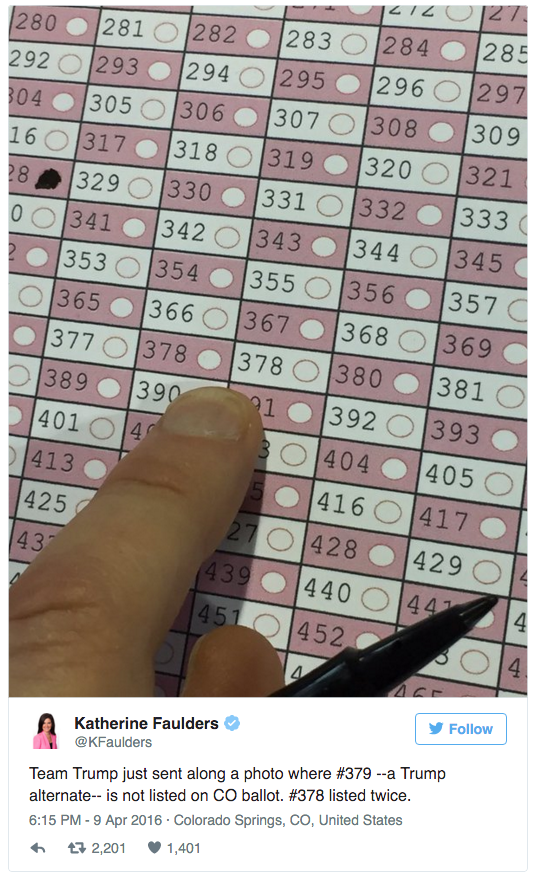 http://twitter.com/KFaulders/status/718925325762048000/photo/1?ref_src=twsrc%5Etfw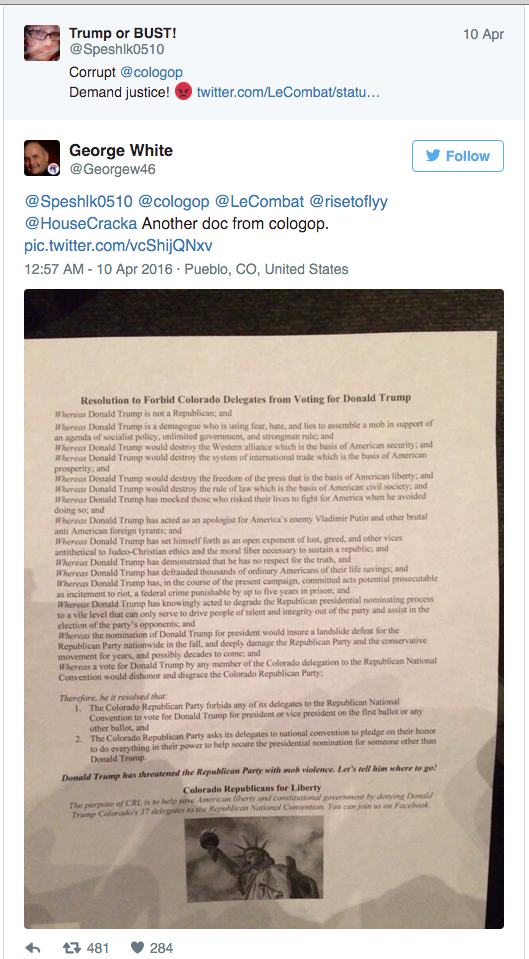 http://twitter.com/Georgew46/status/719026488574496768/photo/1?ref_src=twsrc%5Etfw
___
Bombshell: Accusations of rigged Cruz Colorado GOP primary surface, delegates changed, "Voter Fraud?" | Prntly | America's Top New Site