NYT Has Hillary Fundraiser, Fined CEO Steven Rattner Writing About Fiorina
By Greg Richter
NEWSMAX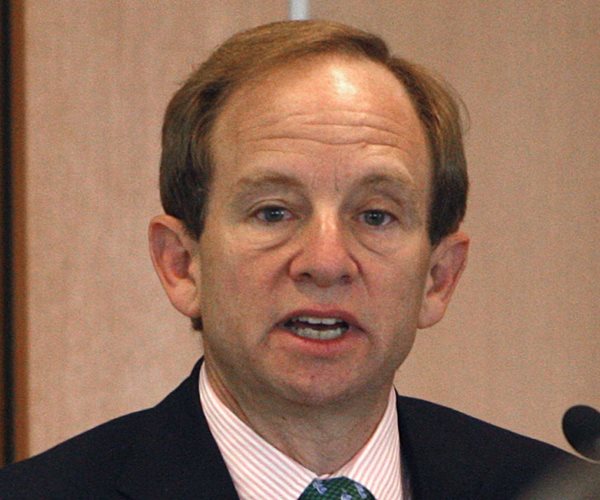 Steven Rattner, a fundraiser for Democrat Hillary Clinton and someone who was fined by the SEC, has a column criticizing Republican presidential candidate Carly Fiorina in The New York Times titled "Carly Fiorina Really Was That Bad."
Mediate columnist and Newsmax TV host Joe Concha notes on Mediaite that the Times never mentions Rattner's affiliation in his bio at the end of the column.
"Steven Rattner is a Wall Street executive and contributing opinion writer," is all the Times says.
"So to the average reader, one who doesn't live in the political bubble, Rattner is just a benign, apolitical Wall Street executive and contributing op-ed writer who simply wanted to get the truth out about the hottest candidate in the GOP race right now," Concha writes.
"Not mentioned by the Times is the fact Rattner was once President Obama's 'Car Czar' back during the Cash-for-Clunkers days. He's also a major fundraiser for (drumroll…) Hillary Clinton."
Rattner also paid $10 million in fines to the Securities and Exchange Commission in 2010 for alleged involvement in a New York State pension fund scandal.
"Rattner delivered special favors and conducted sham transactions that corrupted the Retirement Fund's investment process," said SEC Associate Director David Rosenfeld.
In his Times op-ed, Rattner cherry-picks information to support his predetermined conclusion about Fiorina's unfitness as a CEO at Hewlett-Packard, Concha says.
Fiorina's record, which has been subject to scrutiny is fair game, Concha says, but the Times should give full disclosure to the possible motives of the critics it hires to write about her.
"What's next, Grey Lady? Can we get an analysis on Fiorina's performance from Bernie Madoff next weekend?" he asked.