Ivanka Trump Pushes Women's Empowerment and Gun-Control Red Flag Laws at Trump 2020 Fundraiser Dinner
Need To Know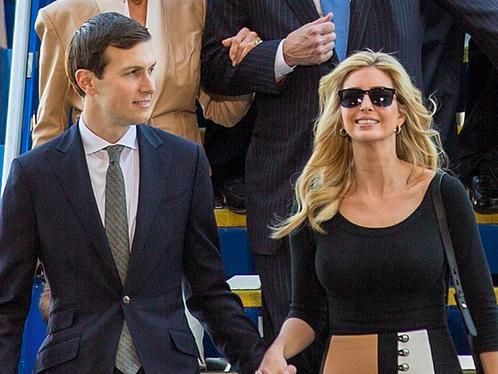 Dick Cheney and his daughter, Liz Cheney, were headline guests at a reelection fundraiser for President Trump. Ivanka and Jared Kushner also were present. Ivanka reportedly spoke to a group of GOP donors about women's empowerment and said the White House is focusing on "background checks," "culture shift," "mental health" and "red flag laws." [Hillary couldn't have said it better.]-GEG

From Fox News:

When U.S. Rep. Liz Cheney appears Monday at a fundraiser for President Trump's 2020 reelection campaign in her home state of Wyoming, she'll be joined by someone else who knows his way around Washington.

Former Vice President Dick Cheney, the congresswoman's father, is set to headline the luncheon event in Jackson, the Washington Post reported Saturday.

Also set to appear are presidential advisers Ivanka Trump and Jared Kushner, and White House Chief of Staff Mick Mulvaney – although they are listed as "special guests" because of federal rules prohibiting administration officials from campaigning, the Post reported.
….Jonathan Swan reported that Ivanka talked about "women's empowerment", got into guns a little bit at the end. Ivanka said WH is focusing on:
1. background checks
2. culture shift
3. mental health
4. red flag laws
Didn't get into specifics. "We will see" was how Ivanka concluded her remarks on gun legislation.

___
https://needtoknow.news/2019/08/ivanka-trump-pushes-womens-empowerment-and-gun-control-red-flag-laws-at-trump-2020-fundraiser-dinner/