The worldwide TWITTER outage has suspiciously hit all the highest density usage areas of social media globally.
*This Outage Map Below Provides the Status of Twitter as of July 11, 2019
---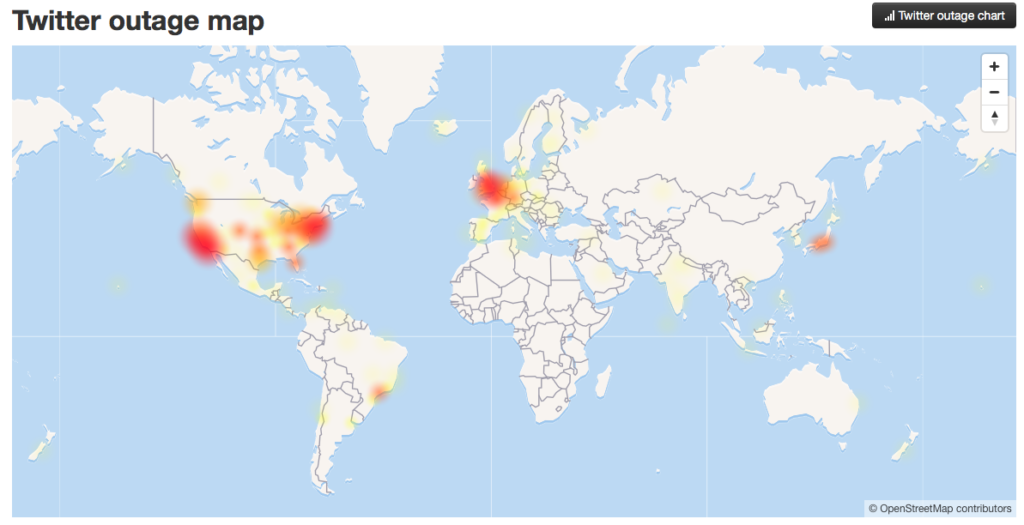 ---
SOTN Editor's Note: It's evident that The Powers That Be took down Twitter because of the rapid proliferation of Pedogate truth, especially where it relates to EPSTEINgate truth.  While it's possible that the sheer overwhelm of tweeting that has occurred in the wake of the arrest of Jeffrey Epstein could have shut down Twitter, it's much more likely Deep State pulled the plug to stop the unprecedented tweeting of highly radioactive truth.  What follows is a short report from CNET on the Twitter outage.
---
Twitter is down
There's a reason you can't tweet.
BY OSCAR GONZALEZ
C|NET
Something's wrong with Twitter.
Graphic by Pixabay/Illustration by CNET
Twitter users trying to log on to the social network Thursday aren't having much luck. What appears is a message saying "Something is technically wrong."
Downdetector is also showing a rise of outage reports starting at 11:46 a.m. PT on Thursday.
Twitter's status page confirmed that the company is investigating issues with accessing its service.
More info to come.
Originally published July 11, 11:59 a.m. PT.
Update, 12:08 p.m.: Adds mention of Twitter status page.
___
https://www.cnet.com/news/twitter-is-down/