Within Hours of Strzok and McCabe Covering up Contents of Weiner Laptop, Strzok's Wife Was Promoted to SEC Deputy Director (Video)
By N. Morgan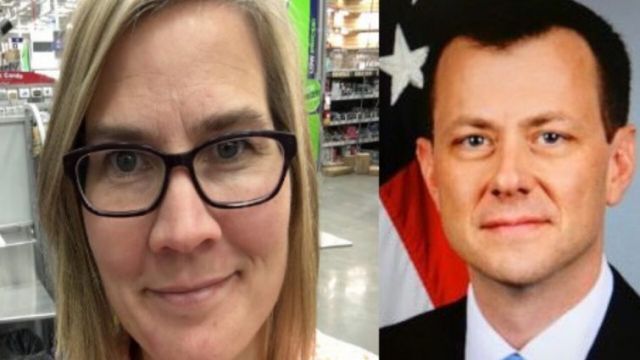 None of us will forget the moment when Rep. Louie Gohmert called Peter Strzok out for cheating on his wife, in front of millions of people, thus pointing out Strzok issue with telling the truth.
Some people felt it was a bit disrespectful to Peter Strzok's wife, Melissa Hodgman. She, like her "husband", works for the Deep State.
Ladies and Gentlemen…We have our smoking gun, and here's how:
Now…think back to the purpose of the Strzok hearings:
The purpose of the Strzok hearings was to find out whether or not Strzok's BIAS influenced his decisions in the Clinton Investigation.
His wife was a fixer for Hillary Clinton and that is exactly what she did.
Remember when the Weiner laptop was discovered, and the FBI found classified emails from Hillary Clinton on it?
Apparently, it is the job of the SEC Deputy Director to decide whether or not a case is to proceed to a full investigation. Within hours of Strzok and McCabe being debriefed on the contents of the Weiner laptop, Strzok's wife, Melissa Hodgman, was promoted to the position of SEC Deputy Director.
Remember the countless times the Clinton Foundation has been accused of crimes but nothing was sent over to the FBI or Justice Department?
It was Melissa Hodgman covering for the Clinton's and deciding no charges should be made.
This is true deep state stuff. She even uses her maiden name to keep hidden from the public that she is married to Peter Strzok. Such a simple sleight of hand, so the public wouldn't know, and remain in the dark about the truth.
Salary Information:
http://www.federalpay.org/employees/securities-and-exchange-commission/hodgman-melissa-r
http://wagpolitics.com/tag/melissa-hodgman-strzok/
Press Release:
http://www.sec.gov/news/pressrelease/2016-217.html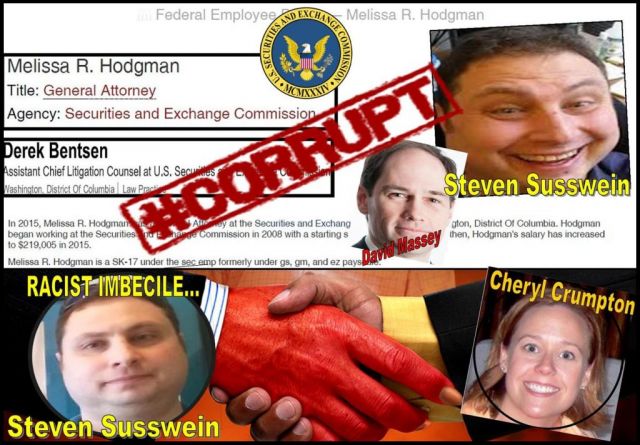 References:
http://www.federalpay.org/employees/securities-and-exchange-commission/hodgman-melissa-r
http://wagpolitics.com/tag/melissa-hodgman-strzok/
http://www.sec.gov/news/pressrelease/2016-217.html
http://www.thelibertyeagle.com/strzoks-wife-is-deputy-director-of-sec-covering-for-clinton-foundation/
___
http://beforeitsnews.com/politics/2018/07/within-hours-of-strzok-and-mccabe-covering-up-contents-of-weiner-laptop-strzoks-wife-was-promoted-to-securities-and-exchange-commission-deputy-director-video-3014091.html