5 Killed In Annapolis Newsroom Shooting, Gunman Identified Using Facial Recognition
ZeroHedge.com
Five people have been killed and several others were "gravely injured" during a shooting Thursday afternoon in the newsroom of the Capital Gazette, according to Anne Arundel County Acting Police Chief William Krampf.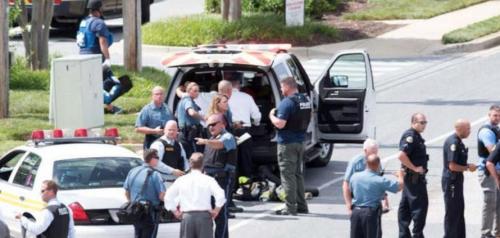 Krampf said during a press briefing Thursday evening that the shooter is in custody, but declined to offer any information about his identity, or the type of weapon used. The shooter was described as a "white male in his 20s" and several media outlets report that he used a shotgun during the attack.
An official told The Associated Press the shooting suspect is not cooperating with investigators, and as AP adds, the shooter "found a way to obscure his fingerprints" – while the AP adds he mutilated his fingerprints.
BREAKING: Law enforcement official: Suspect in newspaper shooting mutilated fingers in possible effort to thwart identification.

— The Associated Press (@AP) June 28, 2018
However according to NBC the suspect has been identified via use of facial recognition technology, and local authorities are executing search warrant on his home.
While thousands of people offered their condolences on Twitter, Phil Davis, a Capital Gazette crime reporter who was in the building at the time of the shooting, offered some of the first information about the shooting in a series of tweets sent while he was waiting to be interviewed by police.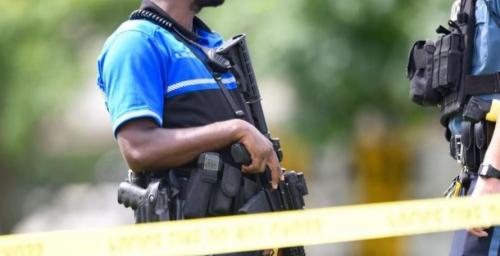 "Gunman shot through the glass door to the office and opened fire on multiple employees. Can't say much more and don't want to declare anyone dead, but it's bad," Davis wrote on Twitter as he waited to be interviewed by police. "There is nothing more terrifying than hearing multiple people get shot while you're under your desk and then hear the gunman reload."
Continue reading at: http://www.zerohedge.com/news/2018-06-28/multiple-fatalities-reported-mass-shooting-annapolis-newsroom