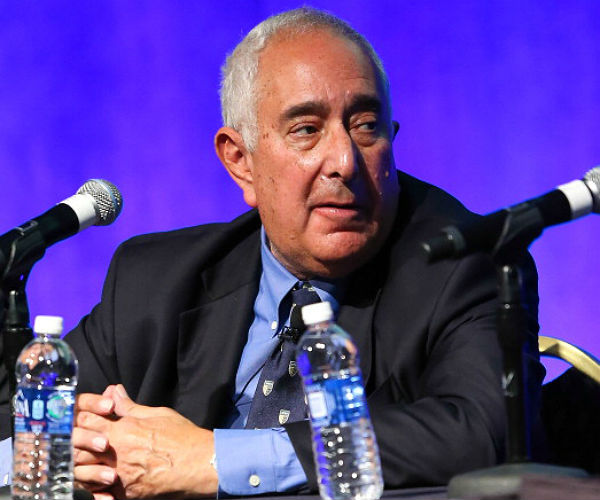 By Todd Beamon | NEWSMAX
Actor and author Ben Stein told Newsmax TV on Friday that revelations that the Hillary Clinton campaign and the Democratic National Committee took over funding for the unsubstantiated Donald Trump dossier "shouldn't be a thorn in their side because it's got their bloody paw prints all over it."
"When they were blaming it all on Trump and saying it was all about his bad behavior in Russia — when it turns out it was made up by them, they paid to have it made up," Stein, who served in the Nixon administration, told "Newsmax Now" host Bill Tucker in an interview.
Important: Newsmax TV is available on DirecTV Ch. 349, U-verse 1220, and FiOS 615. If your cable operator doesn't have Newsmax TV just call and ask them to put us on — Call toll-free 1-844-500-6397 and we'll connect you right away to your cable operator!
Stein's new book is "The Capitalist Code: It Can Save Your Life and Make You Very Rich."
Regardless of the Democratic connections to the document, the party will be unaffected because of a very sympathetic media, Stein said.
"But mainstream media being what it is, they'll drop it," he told Tucker. "They will not pursue it.
"They will just let it go away.
"The country is divided in very large part by the mainstream media — and the mainstream media is just not going to do anything that could help the Republicans as much as pushing this dossier would.
"I don't think it's going to turn out to be anything big because the media controls what's big and what's not — and they're going to say it's not big."
___
http://www.newsmax.com/newsmax-tv/ben-stein-democrats-paw-prints-russian-dossier/2017/10/27/id/822616/