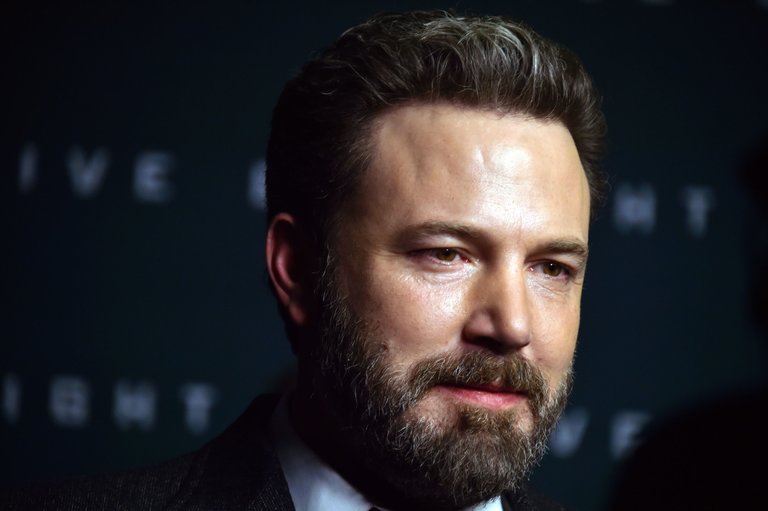 By CARA BUCKLEY and MELENA RYZIK
The New York Times
In a sign that the controversy over the producer Harvey Weinstein could engulf other people in the film industry, the actress Rose McGowan accused Ben Affleck of lying on Tuesday about his knowledge of Mr. Weinstein's alleged sexual harassment and assaults of women.
Ms. McGowan, in a tweet and a subsequent email exchange with The New York Times on Tuesday night, said she had told Mr. Affleck that Mr. Weinstein had behaved inappropriately with her.
Mr. Affleck, who rose to stardom with help from Mr. Weinstein on the 1997 film "Good Will Hunting," had said earlier Tuesday that he was "angry" over Mr. Weinstein's alleged abuse of women, but he gave no indication of whether he knew about it. "I find myself asking what I can do to make sure this doesn't happen to others," Mr. Affleck said in a statement.
Hours later, Ms. McGowan addressed the tweet to Mr. Affleck accusing him of omitting information in his statement. She quotes him telling her that Mr. Weinstein had mistreated other women.



Credit

Matt Winkelmeyer/Getty Images for TCM
"'GODDAMNIT! I TOLD HIM TO STOP DOING THAT' you said that to my face," Ms. McGowan wrote in the tweet. "The press conf I was made to go to after assault. You lie."
Mr. Affleck has not responded to Ms. McGowan's tweet. He did not respond to requests for further comment.
The Times emailed Ms. McGowan to confirm that she was asserting that Mr. Affleck knew about Mr. Weinstein's mistreatment of her because she had told him, and that she was accusing Mr. Affleck of lying because his statement did not acknowledge awareness of Mr. Weinstein's behavior.
"I am saying exactly that," she replied to The Times. She wrote nothing further.
Mr. Affleck had been one of many Hollywood allies of Mr. Weinstein who remained silent following a Times report on Thursday about three decades of allegations of sexual misconduct by Mr. Weinstein and at least eight settlements with women. On Tuesday, The Times reported additional accusations by actresses including Gwyneth Paltrow and Angelina Jolie, and The New Yorker published harrowing accounts of women who told of being raped by Mr. Weinstein.
 Mr. Affleck and Harvey Weinstein, center right, at the Critics' Choice Movie Awards in 2013.  

Credit

Christopher Polk/Getty Images for BFCA
Mr. Weinstein has denied the sexual assault accusations as described in The New Yorker and he has characterized other allegations as "off base." But he has also apologized for "the way I've behaved with colleagues in the past."
Mr. Affleck, in his statement posted to Twitter Tuesday, wrote that he was "saddened and angry" and that new reports of more serious assaults — which include accounts of forced oral sex — "made me sick." But he did not say whether he knew anything about Mr. Weinstein's treatment of women. Other actors, like Meryl Streep and Judi Dench, said they were unaware of the accusations, and Glenn Close said she had heard "vague rumors."
In 1997, Mr. Weinstein reached a $100,000 settlement with Ms. McGowan after an episode in a hotel room during the Sundance Film Festival, according to the Times report on Thursday.
Ms. McGowan and Mr. Affleck appeared together in the 1997 movie "Going All the Way" and the 1998 movie "Phantoms."
While several prominent actresses spoke out on Monday against Mr. Weinstein, Mr. Affleck was one of a small cadre of prominent male figures in Hollywood with ties to Mr. Weinstein who criticized him on Tuesday after the new reports in The Times and The New Yorker.
Matt Damon, Mr. Affleck's longtime friend and film collaborator, said in an interview with Deadline on Tuesday that he "never saw" Mr. Weinstein harass or abuse women and that he would have put an end to it if he had. Mr. Damon's and Mr. Affleck's film careers were kicked off by "Good Will Hunting," which Mr. Weinstein backed.
"This type of predation happens behind closed doors and out of public view," Mr. Damon said. "If there was ever an event that I was at, and Harvey was doing this kind of thing and I didn't see it, then I am so deeply sorry, because I would have stopped it."
Several directors with close ties to Mr. Weinstein, such as Quentin Tarantino and Robert Rodriguez, have not responded to requests asking them to comment about what it was like to work with him.As for other filmmakers who have worked with the producer, an email to the director Stephen Daldry also received no response, and a representative for the director James Gray, who has been critical of Mr. Weinstein's invasive editing techniques, said he was in production on a new film and unable to speak. Phyllida Lloyd declined to comment.
As more women have come forward, questions have swirled over who in Hollywood might have known something and even directly or indirectly enabled him or protected him. Roughly two dozen former assistants and young actresses have said the powerful and widely feared producer routinely asked them to his hotel room under the pretense of talking about roles or work, and then solicited massages while he was naked or wearing a bathrobe, or sexually forced himself on them.
Ms. Paltrow told The Times that when she was 22, Mr. Weinstein invited her to his hotel bedroom for a work meeting and later proposed a massage. She said she had fled in terror and later relayed the incident to her boyfriend at the time, Brad Pitt. Mr. Pitt confirmed that he later confronted Mr. Weinstein at a theater premiere and told him to never touch her again.
Mr. Affleck later dated Ms. Paltrow, though it is not known whether she relayed news of the incident to him.
George Clooney has also weighed in on the controversy, telling The Daily Beast in an interview that was published Monday night that while he was aware of rumors that young actresses had slept with Mr. Weinstein to get roles, he had been unaware of any misconduct or the settlements Mr. Weinstein had reached with women.
"I didn't hear anything about that, and I don't know anyone that did. That's a whole other level, and there's no way you can reconcile that," said Mr. Clooney, who has worked with Mr. Weinstein repeatedly over 20 years. "There's nothing to say except that it's indefensible."
___
http://www.nytimes.com/2017/10/10/movies/rose-mcgowan-ben-affleck-matt-damon-weinstein.html
___
http://www.nytimes.com/2017/10/10/movies/rose-mcgowan-ben-affleck-matt-damon-weinstein.html