UVA faculty, students demand president stop quoting Thomas Jefferson because it threatens 'equality'
Tré Goins-Phillips
TheBlaze.com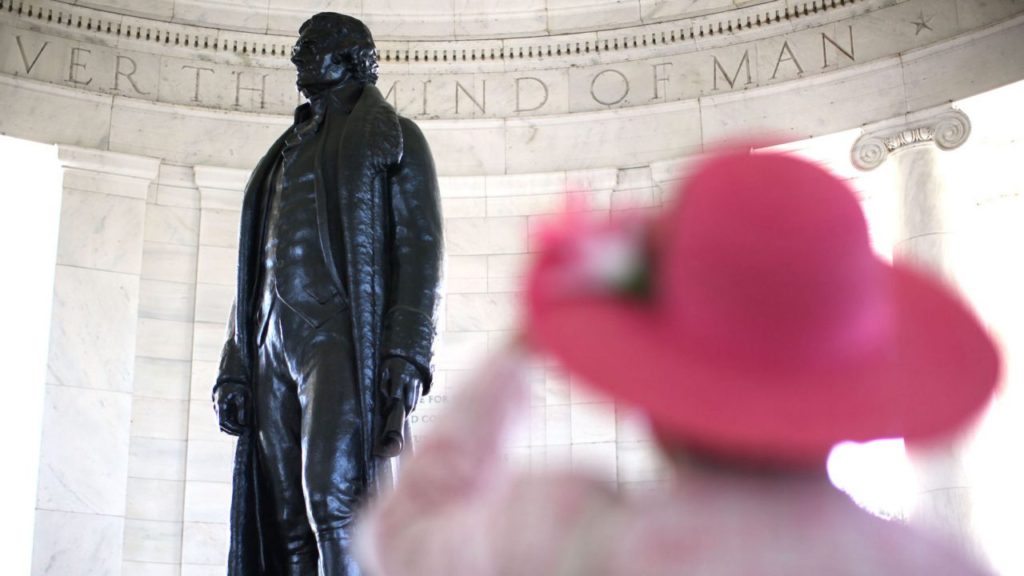 Hundreds of University of Virginia students and faculty members are demanding President Teresa Sullivan stop quoting former President Thomas Jefferson, the school's founder, in her emails because doing so "undermines the message of unity, equality and civility that you are attempting to convey."
According to the university's student-run newspaper, The Cavalier Daily, the letter received 469 signatures before being sent to Sullivan's desk on Friday. The memo was sparked by an email Sullivan sent last week encouraging unity after President-elect Donald Trump won the White House.
The problem students and professors have with Sullivan's decision to include a Jefferson quote is, of course, the fact that the founding father was a slave owner.
"Thomas Jefferson wrote to a friend that University of Virginia students 'are not of ordinary significance only: they are exactly the persons who are to succeed to the government of our country, and to rule its future enmities, its friendships and fortunes,'" Sullivan wrote in the email. "I encourage today's U.Va. students to embrace that responsibility."
In their letter to the well-intentioned university leader, faculty and students lectured Sullivan on the placement of the quote from their school's founder.
"We would like for our administration to understand that although some members of this community may have come to this university because of Thomas Jefferson's legacy, others of us came here in spite of it," the letter read. "For many of us, the inclusion of Jefferson quotations in these e-mails undermines the message of unity, equality and civility that you are attempting to convey."
According to Noelle Hurd, an assistant professor of psychology, the letter to Sullivan is intended to "start a conversation" about how the administration can be more inclusive in its language, per The Cavalier Daily:
In the current climate, we must seize every opportunity to communicate that this university welcomes individuals from all backgrounds.

[…]

I think that Jefferson is often celebrated for his accomplishments with little or no acknowledgment of the atrocities he committed against hundreds of human beings. This is a complex issue but members of our community are intelligent and compassionate enough to be able to wrestle with this history and decide how we want to move forward as an institution that welcomes all
Politics Professor Lawrie Balfour, who also signed the letter, said students and faculty appreciated Sullivan's intentions in trying to promote unity on campus, but feel it's damaging for her to quote Jefferson in her attempt to do so.
"I've been here 15 years," Balfour told the student newspaper. "Again and again, I have found that at moments when the community needs reassurance and Jefferson appears, it undoes I think the really important work that administrators and others are trying to do."
___
http://www.theblaze.com/news/2016/11/14/uva-faculty-students-demand-president-stop-quoting-thomas-jefferson-because-it-threatens-equality/