EXPOSED: George Soros's "Long And Productive Relationship" With Jared Kushner Includes New $250 Million Investment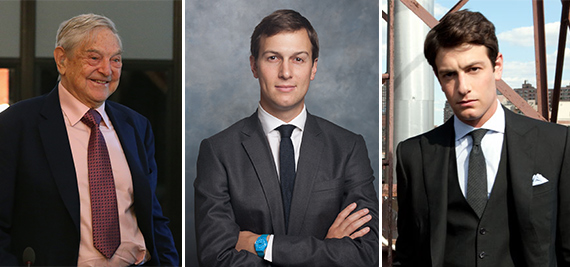 Red Flag News
It turns out that George Soros is the money behind a new real estate venture called Cadre which was founded by Donald Trump's son in law Jared Kushner and his brother Joshua Kushner.
The Real Deal has uncovered the fact that George Soros was the man who provided Cadre with a $259 million line of credit. A source told the publication, "Soros has had a long and productive relationship with the Kushner family."
The financing was provided; even though, Soros has called President Trump a "would-be dictator."
Cadre is an online marketplace that connects investors and operators of real estate. The company states that it enables investors to sell their interest on the secondary marketplace, thereby introducing liquidity into an antiquated industry. Cadre was founded by Ryan Williams, and Josh and Jared Kushner, and was launched in 2014.
While George Soros has provided the venture with credit, the company has so far raised $68.3 million in 2 rounds from 8 different investors, including $50 million in a series B closed just last month.
So why exactly would George Soros agree to help a new venture from Jared Kushner who is now serving as an advisor in the Donald Trump White House? After all, Soros and Trump really seem to hate one another. Well its like the famous line from "The Godfather": Its just business, nothing personal.
Besides, George Soros offered credit to Jared Kushner and his brother Joshua Kushner and not Donald Trump.
___
http://www.redflagnews.com/headlines-2017/exposed-george-soross-long-and-productive-relationship-with-jared-kushner-includes-new-250-million-investment