FBI violates DOJ guidance by withholding file on murdered NSA whistleblower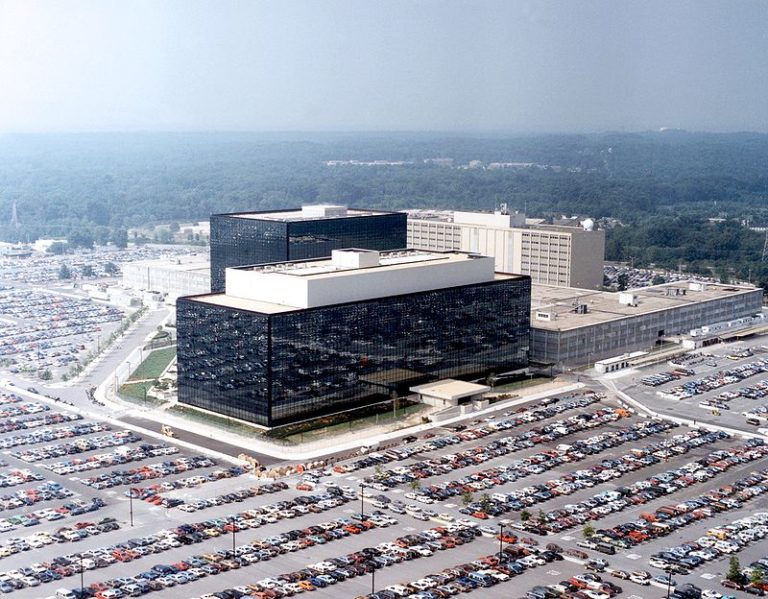 BY: MICHAEL BEST
glomardisclosure.com
First Lieutenant Alan David Standorf worked with, if not directly for, the National Security Agency at Vint Hill Farms Station, then a U.S. Army/NSA listening post. In 1990, he became a whistleblower and made contact with Danny Casolaro, an investigative journalist. Standorf gave Casolaro information and copies of classified documents to help expose illegal activities including money laundering, bulk data collection and a list of dissidents to be rounded up in the event of an emergency. Standorf's was murdered and his body hidden in the back of a car that was left at the airport. Several months later, Casolaro died in what has dubiously been labeled a suicide.
Standorf's story has been buried under layers of government secrecy and obstruction (to the point of violating DOJ guidance), with what little is known about him being confused by contradictory statements and some misinformation (such as baseless accusations that his death was due to the Clintons, despite no connection to them and the presence of others with motives). This report relies on declassified and unclassified government records, military histories, affidavits, statements from both witnesses and investigators, as well as other contemporary sources.
In 1974, Alan Standorf graduated from Whitehall High School and subsequently joined the Army. This same year, one of his brothers, Gary, was awarded the Spaatz Award for his performance in the Pennsylvania Wing Civil Air Patrol. Later, Gary would also join the Army where he was put in charge of managing the computer networks for Fort Monmouth.  According to contemporary reports, Alan Standorf was commissioned as a Second Lieutenant in the United States Army assigned to military intelligence in the Individual Ready Reserve in May 1985. According to Standorf's other brother Mark over fifteen years later, he received his commission in 1986 when he graduated from the University of Wisconsin at Platteville. At some point, Alan's Army status became active and he spent the majority of his 2-5 years in the Army stationed in Germany. While there, he continued to work with military intelligence.
Eventually, Alan's active duty status was cancelled and he went back into the reserves as a member of the 450th Civil Affairs Company (later the 450th Civil Affairs Battalion) stationed at Riverdale, Maryland. The 450th is part of the U.S. Army Special Operations Command and provided support to the 82nd Airborne Division. The 82nd Airborne Division specialized in parachute assault operations into hostile areas as part of the XVIII Airborne Corps – "America's Contingency Corps".
While a reservist, he continued to work closely with the Army and military intelligence, adding a new partner to the mix – the National Security Agency. Standorf took a civilian job at Vint Hill Farms Station, which was operated by the U.S. Army and the National Security Agency (which is currently still both a military and a civilian agency) as a listening post/processing point for Signals Intelligence (SIGINT). As early as 1977, Vint Hill employees were reporting that the facility had machines to intercept foreign communications, including between embassies. In 1987, control of the facility was transferred control of the facility from the Intelligence and Security Command (INSCOM) to the Communications-Electronics Command (CEC). At the time, CEC was based out of Fort Monmouth.
Coincidentally, Alan's brother Gary was still in charge of at least some of the computer networks at Fort Monmouth . Both Gary and his wife were "computer systems programmers" for the Army at Fort Monmouth. Specifically, Gary worked for the Army Information Systems Command which is primarily responsible for "system engineering and integration of information systems for the U.S. Army." When Vint Hill Farms Station was shut down several years after Alan Standorf's death, many of the personnel were reassigned to Fort Monmouth. Despite the overlap between their work with the Army and their shared security clearances, Gary may not have known anymore about Alan's work at Vint Hill or in the Army than the rest of his family did. Up until his death, all Alan would tell them was his work was classified and that it was dangerous. After his death, his brother Mark described Alan's work as "for the war."
Official documents and statements shed little additional light on Alan Standorf's civilian work at Vint Hill Farms Station. Many of the statements appear to contradict each other and what little his family knew. While one source described Standorf as an NSA clerk and another called him a "a low-level analyst," different members of the police have given contradictory descriptions of his job. According to a Lieutenant with the airport police where Standorf's body was found, Standorf was responsible for the maintenance and distribution of equipment at Vint Hill Farms Station. According to another police source, Standorf's civilian job was to "oversee security measures" at Vint Hill Farms Station.
Whatever his position at Vint Hill Farms Station, Standorf had access to a great deal of information. This access allowed him to provide Danny Casolaro, who Michael Riconosciuto had introduced him to, with detailed and classified documents with TOP SECRET and SCI markings. According to a source who saw these documents, they provided proof that copies of PROMIS had been illegally sold to Canada, Australia and Israel. These copies of PROMIS had been modified with a backdoor designed to allow U.S. intelligence to access the systems they were connected to. PROMIS has also been compared to PRISM, since it's primary purpose was to sort and manage large amounts of information that could be imported for multiple systems. Between its primary purposes and the modifications embedded in copies sold around the world (and in physically modified computer systems often sold as part of the package), PROMIS formed the backbone of one of, if not the, earliest electronic mass surveillance systems used by the United States.
The documents also provided some of the earliest hints of MAIN CORE, a PROMIS-based system briefly disclosed and ignored in the mid-1990s before it was discovered by investigative journalists like Tim Shorrock. According to Shorrock:
[MAIN CORE dated] back to the 1980s and known to government insiders as "Main Core," the database reportedly collects and stores — without warrants or court orders — the names and detailed data of Americans considered to be threats to national security. According to several former U.S. government officials with extensive knowledge of intelligence operations, Main Core in its current incarnation apparently contains a vast amount of personal data on Americans, including NSA intercepts of bank and credit card transactions and the results of surveillance efforts by the FBI, the CIA and other agencies. One former intelligence official described Main Core as "an emergency internal security database system" designed for use by the military in the event of a national catastrophe, a suspension of the Constitution or the imposition of martial law.
They also documented money transfers between individuals such as Adnan Khashoggi, Richard Secord, Ed Meese, and Earl Brian. Some of these transfers involved the Bank of Credit and Commerce International (BCCI), a bank that, like BNL and Nugan-Hand bank, is infamous for its ties to drug and arms trafficking, as well as nebulous CIA ties.
Rightly concerned about being discovered, Casolaro and Standorf were joined by Bill Turner, another defense industry whistleblower (the one who has described the documents) of Casolaro's in a hotel room with rented copying equipment. They quickly copied documents so that Standorf could return the originals before anyone noticed they were missing. If anyone noticed they were missing, Standorf doesn't appear to have told Casolaro. Some of the papers that were copied here would later be in the briefcase full of documents that Casolaro took with him on the weekend he died in a hotel bathroom. The documents disappeared, along with the briefcase. While the official reports from the Department of Justice (DOJ) claim that no one at the hotel saw this briefcase, the handwritten notes taken by the Martinsburg Police indicate otherwise.
Based on statements Casolaro made to others about his sources and contacts, Standorf continued to provide him with information for a time but then 'dried up.' The timing of this matches Standorf's death in the beginning of 1991.
Standorf's death followed shortly after his resignation from Vint Hill Farms Station on December 19, 1990 after being called into active service. Beginning December 11th, the 450th Civil Affairs Company was ordered into active military service. On December 27th, they were "called up" and according to one history they reported to Fort Bragg four days later, on New Year's Eve. On December 28th, Alan Standorf saw his family for the last time. According to Mark Standorf, his brother visited with friends on New Year's Eve, and Alan saw his landlady the next day. Unlike the 30 or so other members of his unit who failed to deploy as a result of not meeting the requirements for Special Operations Forces, Standorf simply never arrived at Fort Bragg. Investigators believe that Standorf was traveling from Lehigh Valley to Fort Bragg when he disappeared.
According to detectives, Standorf withdrew $500 from the ATM shortly before he died of blunt force trauma to the back of the head. Although he appears to have last been seen on January 1st, the detective estimated Standorf's date of death as having been January 3, 1991, the same date of death later reflected in the Social Security index and in his military records. On January 4th, his car was left in short-term parking at Reagan airport. According to one report, Standorf's body was found on January 28th. According to a police statement published the next day, his body was found at 9:45 P.M. by a policeman on patrol. Standorf's body was left in the backseat of the car and was covered by his suitcase and other effects. By the time Standorf's body was found, the car had been parked in the short-term parking lot for either 24 or 25 days.
Due to the sensitive nature of his position, Army investigators and the FBI were called in as well as the police and airport police. After several days of cooperation, they concluded that the matter was a robbery, pointing to the missing $500 and the missing handgun. This seems unlikely, and also appears contradicted by the FBI's later basis for withholding the relevant files. According to this theory, Standorf was last seen on New Year's Day before leaving for Fort Bragg, a destination which he would never reach. The theory posits that somewhere along the way, he met his robber who either took the money Standorf had already withdrawn or forced Standorf to withdraw money before being killed on January 3rd and his body left in the airport parking lot on January 4th. The latter means that the killer held onto his body for a day before disposing of it in an unlikely manner.
Not only was the body not placed into the trunk of the car, which seems like the most logical place, but it was transported to and left in a place that receives an abnormal amount of attention. A simple robbery committed by a local would have no reason to leave the body there as opposed to any location or facility that doesn't have security cameras and its own dedicated police force. The parking lot wouldn't be a convenient or safe place for anyone who wasn't planning to get on a flight out of the country. It's not uncommon for hitmen to leave the jurisdiction after a killing, or to be brought in from a different area solely to perform the job before leaving. Certainly, a robbery motivated only by $500 and a handgun isn't worth a homicide and plane ticket.
Even after detectives concluded that the death was most likely the result of a homicide, they kept in mind the possibility that his death was related to his work. As a result, the release of information on the case was "toned down" from the very beginning. The official records that have been released have done little to clarify what Standorf's job in the military was. According to one record, his listed occupation in the U.S. Army was as a Quartermaster and had been promoted to First Lieutenant before he died. While this appears to match a single statement from a police source, it also seems to contradict everything else that's known about Standorf's work. The records indicate that his initial assignments were all in military intelligence, nor is there anything in the 450th's next assignment to indicate he would be more useful as a Quartermaster than in an intelligence role. The 450th Civil Affairs Company formed the core of what became Task Force PSYOP, where they were joined by the 4th Psychological Operations Group. Their mission was to convince the Iraqis at the Tallil Air Base to surrendering or abandon the base.
After Casolaro's death in August 1991, Bill Turner sent an anonymous tip to police that his death might have been connected to Standorf's. Although the police investigators followed up on the lead, they were apparently unable to find any records connecting Standorf and Casolaro. The investigators remained convinced that it was most likely a simple robbery. Given the care that Standorf and Casolaro apparently took to avoid detection (using a hotel room, copying documents and rapidly replacing them, etc.) the failure to find any link between the two isn't an indication of anything.
Although the police and Army investigators appeared satisfied that the matter was a simple robbery, the FBI remained doubtful. As I noted previously, an excerpt written in 1993 or 1994 and formerly classified SECRET details the interest in Casolaro and Standorf in regards to Inslaw, BCCI, BNL and other related matters that Casolaro was investigating. According to the excerpt from the BCCI Task Force, more than half of them believed that Casolaro's death needed further investigation despite being aware that expressing that "risked one's own judgment being called into question." The excerpt also noted that:
There have been allegations that a key source of Casolaro's [Alan Standorf], an employee of the electronic surveillance station at Vint Hill Farm (Va.), was found murdered at National Airport shortly before Casolaro's own death. An inquiry into this allegation was assigned by the WMFO but has remained pending for months. It needs to be completed in order to determine if there is any merit to the allegation.
Just over 25 years after Standorf's body was found, I filed a FOIA request with the FBI for records on him and his death as part of a larger project on the Inslaw affair and Reagan's other scandals. More than a year later, a response came back – the FBI refused to release any information except that an investigative file existed, which the Bureau asserted flatly exempted the material from release.
While this might seem standard enough and Exemption 7(A) is quite legitimate, the way they cite it is completely improper and appears to violate caselaw as well as the Department of Justice's FOIA guidelines. File level exemptions are simply not allowed, as Agencies are required to review the materials on a document by document basis. The DOJ's own guidance states that "it is beyond question that Exemption 7(A) is temporal in nature and is not intended to "endlessly protect material simply because it [is] in an investigatory file.'" Despite this, that is exactly what the FBI has done in an attempt to bury this material.
Beyond this, courts have found, and the DOJ guidance states, that the age itself makes the 7(A) exemption suspect. While "Exemption 7(A) is temporal in nature, it nevertheless remains viable throughout the duration of long-term investigations.  For example, in 1993 it was held applicable to the FBI's continuing investigation into the 1975 disappearance of Jimmy Hoffa. Even when an investigation is dormant, Exemption 7(A) has been held to be applicable because of the possibility that the investigation could lead to a "prospective law enforcement proceeding."The "prospective" proceeding, however, must be a concrete possibility, rather than a mere hypothetical one." A later court found that, by the time the Hoffa case was as old as the Standorf case, simply the "inordinate amount of time that [it] has remained an allegedly pending and active investigation" justified an in-camera review of the materials.
The Department of Justice's own guidelines state the FBI is required to review each document in order to withhold it. "The D.C. Circuit in Bevis v. Department of State, held that even though an agency "need not justify its withholding on a document-by-document basis in court, [it] must itself review each document to determine the category in which it properly belongs." The letter the FBI sent states flatly that the material "is located in an investigative file which is exempt."
While the FBI's refusal does violate the DOJ's own guidance, it is nevertheless informative – if the FBI believed that Standorf was killed in a simple robbery, then they have no jurisdiction and would simply refer the request to the Other Government Agencies (OGAs) as is typically done in such requests. This would have cleared it from the FBI's queue just as quickly and thoroughly with as little work on their part. That the FBI asserts they still have a law enforcement action pending on the case, whether they properly reviewed the files for the exemption or not, indicates that Standorf's death wasn't a simple robbery – it was connected to his work with military intelligence and at Vint Hill Farms Station. In light of that, Occam's Razor makes it clear it'd be foolish to assume his death wasn't connected to his whistleblowing.
___
http://glomardisclosure.com/2017/03/18/fbi-violates-doj-guidance-withholding-file-murdered-nsa-whistleblower/