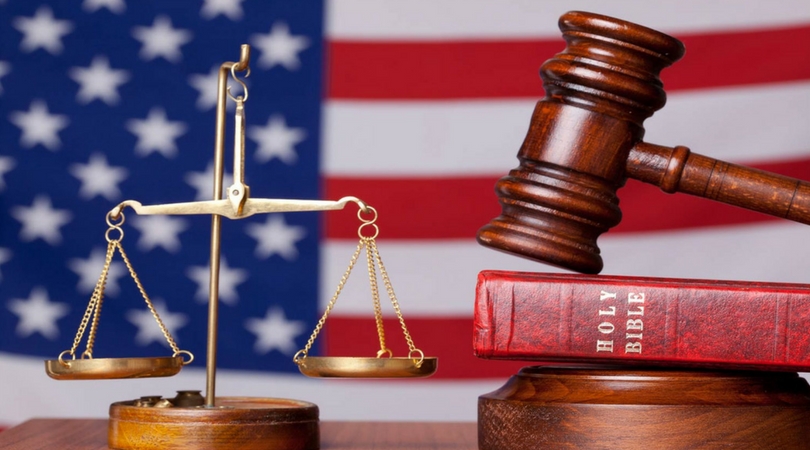 by Bradley Eli, M.Div., Ma.Th.  •  ChurchMilitant.com
"I can no more officiate at a same-sex wedding than I can buy beer for the alcoholic."
CHEYENNE, Wyo. (ChurchMilitant.com) – The Wyoming Supreme Court is censuring a local judge for publicly declining to perform any same-sex weddings.
In a 3–2 opinion March 7, the High Court ordered Judge Ruth Neely be censured for prescinding from performing all same-sex weddings. Justice Kate Fox wrote, "Judge Neely shall either perform no marriage ceremonies or she shall perform marriage ceremonies regardless of the couple's sexual orientation."
Judge Neely wrote a letter to the state's judicial ethics advisory committee prior to the ruling, informing them as to why she couldn't perform same-sex weddings. "Homosexuality is a named sin in the Bible, as are drunkenness, thievery, lying, and the like. I can no more officiate at a same-sex wedding than I can buy beer for the alcoholic."
Following a decision in 2014 by the U.S. District Court that Wyoming must perform same-sex weddings, a reporter asked Judge Neely if she would officiate gay wedding ceremonies. Neely responded, "I will not be able to do them. We have at least one magistrate who will do same-sex marriages, but I will not be able to. When law and religion conflict, choices have to be made." She noted that she was never actually asked to officiate a wedding ceremony for gays. "I have not yet been asked to perform a same-sex marriage."
Homosexuality is a named sin in the Bible, as are drunkenness, thievery, lying.Tweet
Wyoming's Commission on Judicial Conduct and Ethics was asking that Judge Neely be fired from her position as public magistrate for allegedly violating the state's judicial conduct code. To do so would be a violation of her constitutional rights, argued Neely.
The State Supreme Court chose not to remove Neely from her position in deference to her lengthy career as a municipal court judge "for which she is widely respected." They further noted that her refusal was a solitary response "to a quickly changing legal landscape, one in which many judges have experienced similar turmoil." The High Court ruled that firing her would "unnecessarily circumscribe protected expression," the majority opinion said.
Since Neely was appointed by a local circuit court judge as a part-time magistrate to handle particular court needs, the Supreme Court left it up to the circuit court judge to decide whether Neely could "continue to serve the essential functions of that position."
The majority decision stated, "Allowing Judge Neely to opt out of same-sex marriages is contrary to the compelling state interest in maintaining an independent and impartial judiciary."
Justice Keith Kautz filed a dissenting opinion joined by Justice Michael Davis. Focusing on the majority's free exercise argument, Justice Kautz wrote: "Apparently some individuals might find it offensive that Judge Neely said she would decline to personally perform a same-sex marriage and instead would refer them to someone else. There is no compelling state interest in shielding individuals from taking such an offense."
___
http://www.churchmilitant.com/news/article/judge-censured-for-saying-no-to-same-sex-weddings