PRESS RELEASE:
The following YouTube news report about the expanding sinkhole at Bayou Corne, Louisiana was posted on July 1, 2014.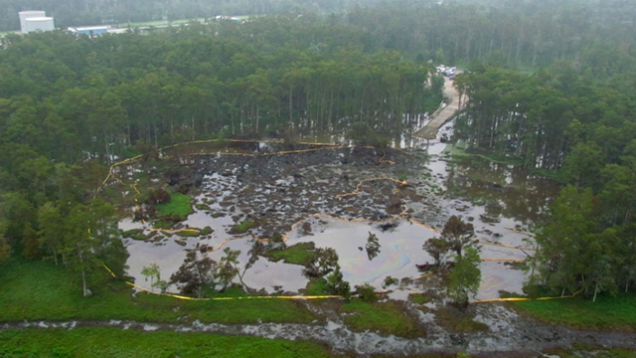 This video presents critical information which should be disseminated by the mainstream media. As a public service to the residents who live near Bayou Corne, the producers have filed this urgent update on the status of this collapsing sinkhole.
If you live in southern Louisiana and view this video report, please pass it on to your friends and neighbors. Everyone ought to be aware of the true status of this ever-expanding sinkhole so that informed decisions can be made about how to respond to it potential consequences.