Barbra Streisand Says She May Move To Canada If Trump Is Elected
The Huffington Post Canada
Donald Trump won't make America great again, according to Barbra Streisand.
And if the Republican nominee manages to clinch the presidency come November, the legendary singer said in a "60 Minutes" interview on Sunday that she'll pack her bags and head for more palatable shores.
"He has no facts. I don't know, I can't believe it," Streisand said about witnessing Trump's ascension to the top of the GOP ticket.
She told Australian journalist Michael Usher, "I'm either coming to your country, if you'll let me in, or Canada."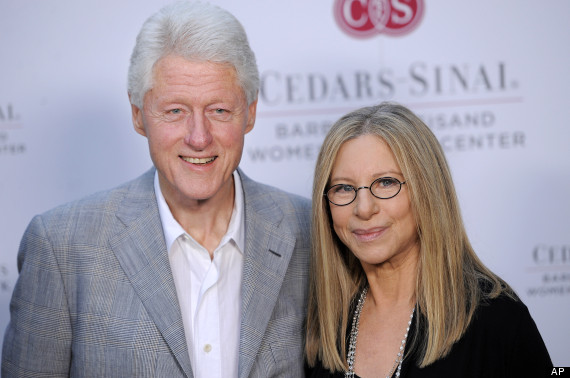 Former President of the United States Bill Clinton and actress Barbra Streisand attend a dinner benefiting Cedars-Sinai Women's Heart Center at her home on June 14, 2012 in Malibu, Calif. (Photo: David Livingston/Getty Images)
The longtime Democrat said Hillary Clinton is her pick for president. She criticized Trump for inciting sexist attacks against Clinton and her campaign.
Streisand urged Americans supporting Trump to "come back to sanity."
'No mojo'
But even with her voice joining the chorus of celebrities denouncing "The Apprentice" star's bid for the presidency — Trump likely won't lose sleep over Babs' rebuke of his behaviour.
In April, the real estate tycoon brushed off a comment made by "Girls" actress Lena Dunham, who said that she'll leave the U.S. for Vancouver if he is elected president.
"Well, she's a B-actor. And you know, has no mojo," he said at the time.
"You know, I heard Whoopi Goldberg said that too. That would be a great, great thing for our country [if she left]."
___
http://www.huffingtonpost.ca/2016/08/30/barbra-streisand-canada_n_11782788.html