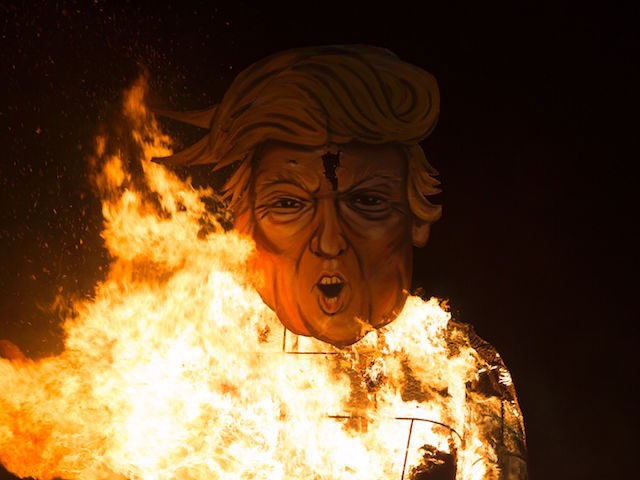 UPDATE: Republican National Committee (RNC) Chairman Reince Priebus reacts to this breaking news, with a statement reaffirming that the Clinton's charity, which has raised billions of dollars, is still under FBI investigation:
"The FBI's findings from its criminal investigation of Hillary Clinton's secret email server were a damning and unprecedented indictment of her judgment. The FBI found evidence Clinton broke the law, that she placed highly classified national security information at risk and repeatedly lied to the American people about her reckless conduct. None of this changes the fact that the FBI continues to investigate the Clinton Foundation for corruption involving her tenure as secretary of state. Hillary Clinton should never be president."
The original story starts below:
WASHINGTON (AP) — FBI director James Comey tells Congress review of additional Clinton emails does not change conclusion she should not face charges.
Comey says that agents have "reviewed all of the communications that were to or from Hillary Clinton" that were part of newly discovered emails.
Comey sent a letter to Congress Sunday informing them that the FBI has "not changed our conclusions" from earlier this year that she should not face charges.
The emails were found on the computer of Anthony Weiner, the estranged husband of top Clinton aide Huma Abedin.
Comey's brief letter did not indicate how many emails were reviewed or what sort of material was found in Abedin's emails.
Comey's initial letter last month revealing that agents were reviewing the newly discovered email breathed new life into Donald Trump's campaign. Trump has repeatedly warned that a cloud of scandal would follow Clinton to the White House.
___
http://www.breitbart.com/big-government/2016/11/06/fbi-director-james-comey-no-criminal-charges-hillary-clinton-based-additional-emails/