Liz Goodwin
Yahoo News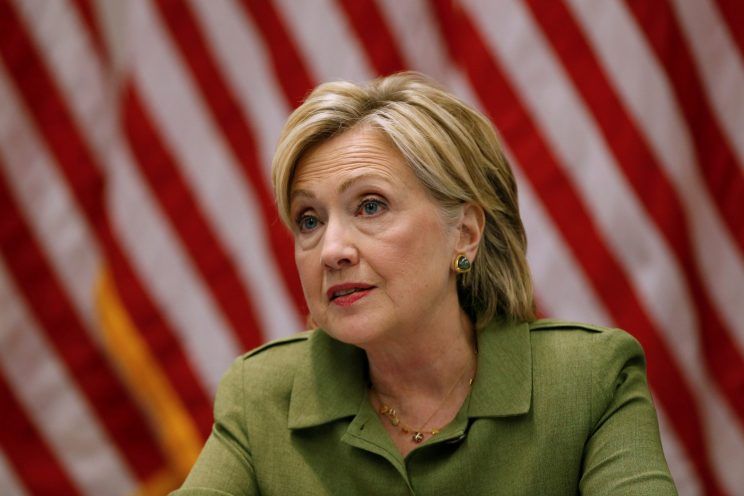 Donald Trump on Monday called on the Clintons to "immediately" shut down their charitable foundation as a conservative watchdog group released new emails showing that Clinton Foundation officials asked favors of Democratic presidential candidate Hillary Clinton's staff while she was secretary of state.
In the new emails, Clinton Foundation executive Doug Band asks Clinton's top aide, Huma Abedin, to arrange a meeting between Clinton and the Crown Prince Salman of Bahrain, whom he called "our friend." Band also said they were asking for a meeting through "normal channels." Abedin wrote back, saying Clinton wasn't sure she had time, and then later wrote that the meeting was set. (The Clinton campaign says the meeting was scheduled through official channels, not by Band and Abedin.) Salman had spent $32 million on a scholarship program, which he launched through the Clinton Global Initiative, by 2010, according to the Wall Street Journal. The kingdom of Bahrain had donated between $50,000 and $100,000 to the Clinton Foundation.
Band also sought a favor on behalf of Clinton Foundation donor Casey Wasserman, asking if Abedin could help a U.K. soccer player get a U.S. visa. Abedin said it made her "nervous" to get involved, to which Band answered, "Don't." Other emails released earlier this month showed Band asking for access to a State Department official on behalf of Clinton Foundation donor Gilbert Chagoury, though the meeting never took place.
The Clinton campaign responded to the latest disclosures by accusing the conservative legal advocacy group Judicial Watch, which released the Monday emails, of misleading the public.
"No matter how this group tries to mischaracterize these documents, the fact remains that Hillary Clinton never took action as Secretary of State because of donations to the Clinton Foundation," said Clinton spokesman Josh Schwerin.
The Clinton Foundation announced last week it would not take money from foreign corporations if Clinton is elected president and would transfer its international programs to independent groups. Her husband, former President Bill Clinton, would also step down from the board. Clinton Campaign Chair John Podesta said in a statement that the foundation "has already laid out the unprecedented steps" it will take if Clinton becomes president.
Podesta further accused Trump of having conflicts of interest with his "complex network of for-profit businesses that are hundreds of millions of dollars in debt to big banks, including the state-owned Bank of China, and other business groups with ties to the Kremlin." This was an apparent reference to a New York Times story, published last weekend, that delved into Trump's business empire.
Meanwhile, the State Department told a federal judge Monday that it was reviewing more than 14,000 emails from Clinton's time as secretary of state that were handed over to it by the FBI. It said it will release some of those emails by mid-October. The department already released about 30,000 emails. Judicial Watch is demanding that the emails be released sooner.
The FBI investigated Clinton's use of a private server and email address from her tenure as secretary of state and announced last month it would not recommend charges in the case. FBI Director James Comey said the agency had found thousands of work-related emails in its investigation that were not turned over by Clinton, though he said he did not find evidence that the omission was intentional.
Trump released a statement Monday morning calling for the Clintons to "shut down" the Clinton Foundation immediately. "Well, No. 1, they should shut it down. And No. 2, they should give the money back to a lot of countries we shouldn't be taking — and they shouldn't be taking money from," Trump said on "Fox and Friends" Monday morning.
"Countries that influenced her totally and also countries that discriminated against women and gays and everybody else. I mean, that money should be given back. They should not take that money," the GOP nominee continued.
___
http://www.yahoo.com/news/shut-down-trump-takes-aim-000000650.html?nhp=1