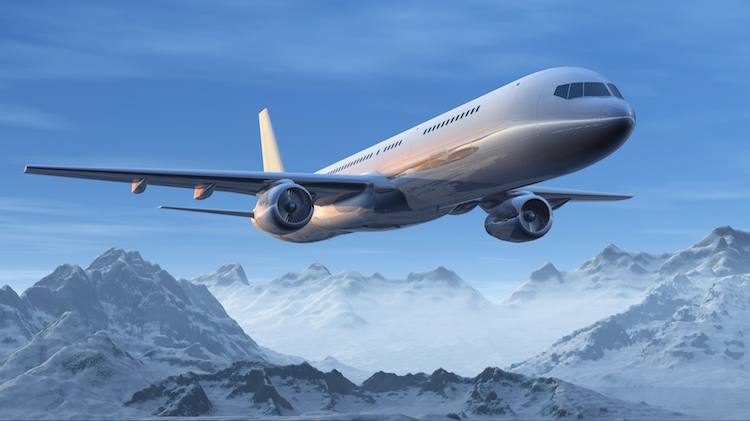 Did two French fighter jets shoot down the autopiloted Germanwings airliner?
TMR Editor's Note
The most overlooked piece of evidence in the downing of the Germanwings Airbus A320 in the French Alps is as follows:
"Witnesses have described hearing an explosion 'like the sound of dynamite', and then seeing fighter jets fly past, suggesting the passenger plane had been under military escort."
The Millennium Report

~~~~~~~~~~~~~~~~~~~~~~~~~~~~~~~~~~~~~~~~~~~~~~~~~~~~~~~~~~~~~~~
ANONYMOUS: GERMANWINGS SHOT DOWN BY
FRENCH JETS AS IT HEADED FOR EUROPE'S
BIGGEST DAM IN FALSE FLAG
 *GERMANY S COMPUTER HACKING GROUP, ANONYMOUS, SAYS FLIGHT DATA INDICATE GERMANWINGS WAS HEADING FOR EUROPE S BIGGEST DAM
* SUGGEST THE FRENCH AIR FORCE SHOT DOWN THE PLANE TO STOP IT
*WAS THE GERMANWINGS PLANE TURNED INTO A DRONE AND DIRECTED STRAIGHT AT  DAM?
*ANONYMOUS SAYS AUDIO FILES FROM VOICE COCKPIT RECORDER ARE FAKE
*PILOTS ASSOCIATION COCKPIT DOUBTS OFFICIAL VERSION
birdflu666.wordpress.com
Germany's Anonymous, a network of computer hacktivists, say an analysis of flight data available from Flyradar24 shows the Germanwings Airbus was heading towards Europe's biggest dam, north of the alleged crash site.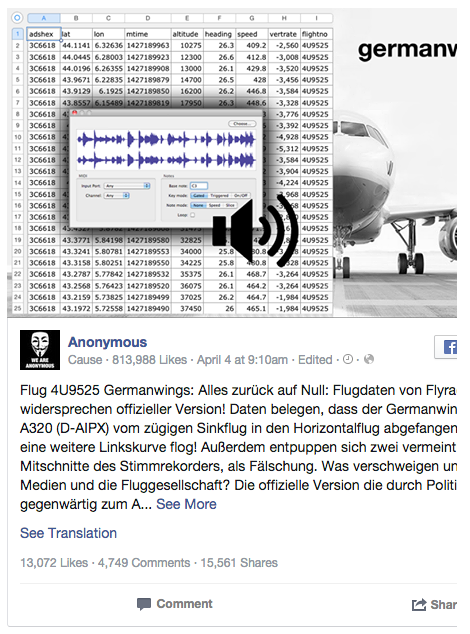 http://www.mmnews.de/index.php/etc/41513-4u9525-fragen-bleiben
http://www.krone.at/Welt/Anonymous_deutet_an_Airbus_wurde_abgeschossen-Wilde_Spekulationen-Story-447133
Anonymous suggest that the plane was shot down by the French fighter jets after it headed straight for the Barrage de Serre-Ponçon, a 123 m high earth core dam, which dams waters from the Durance and the Ubaye rivers.
http://en.wikipedia.org/wiki/Lac_de_Serre-Pon%C3%A7on
"Lake Serre-Ponçon (Lac de Serre-Ponçon) is a lake in southeast France; it is one of the largest artificial lakes in western Europe,"says Wikipedia
"As well as water control, sixteen hydroelectric plants use the water and the lake provides irrigation to 1,500 km² of land."
Furthermore, Anonymous say data show that Germanwings plane plunged dramatically but was captured — by the uninterruptible autopilot system? — in the horizontal and, then, took a left turn to head towards the dam.
Anonymous suggest French fighter jets shot down the plane fearing a drone style attack by the plane on the dam.
"Flightradar24 is a flight tracker that shows live air traffic from around the world. Flightradar24 combines data from several data sources including ADS-B, MLAT and FAA. The ADS-B, MLAT and FAA data is aggregated together with schedule and flight status data from airlines and airports to create a unique flight tracking experience on
http://www.flightradar24.com and in Flightradar24 apps."
http://www.flightradar24.com/how-it-works
In addition, Anonymous argues the absence of large pieces of burning wreckage at the crash site is further evidence of a staged event.
The sudden discovery of the second black box, allegedly discovered by a member of a special mountain unit of the French Gendarmerie on her first day on the crash site, has also sparked questions about how the fire proof paint could have been burned off, especially as there was no sign of burnt wreckage around the place where it was found.
http://news.yahoo.com/female-officer-finds-germanwings-black-box-first-day-132414783.html
http://en.wikipedia.org/wiki/National_Gendarmerie
http://fr.wikipedia.org/wiki/Unit%C3%A9s_de_montagne_de_la_Gendarmerie_nationale
Also, Anonymous say that a spectrum analysis of two audio files from the voice cockpit recorder shows they are a fake.
The audio files have appeared in numerous media. Prosecutors in France have not denied their authenticity, thereby encouraging people to consider them genuine.
The analysis by Anonymous comes as German pilots have expressed doubts on the suicide theory.
Jörg Handwerg, spokesperson of the German pilot s associaiton, Cockpit, said there was no proof that the co pilot Andreas Lubitz had crashed the plane.
http://www.svz.de/nachrichten/themen/flug4U9525/zweifel-an-der-selbstmordthese-id9367261.html
Also, Air and Space Pyschology Professor Dietrich Manzey from the Technischen Universität Berlin, who trains astronauts and cosmonauts, criticized the speculation about the psychological state of the co pilot.
The Germanwings crash has all the hallmarks of a CIA and MI5 false flag operation, which seems to be designed to intimidate French President Francois Hollande and German Chancellor Angela Merkel, and stop them adopting policies opposed to the interests of the Global banking cartel.
The motive for using  a weaponized German commercial airliner, likely captured or controlled by uninterruptible automatic pilot technology, to destroy France's, and Europe's, biggest dam  is obvious. It is to put enmity and mistrust between the countries at a time when France and Germany are forging a new political alliance.
But the Germanwings false flag is rapidly morphing into the biggest scandal in postwar German history.  Public anger against Globalist media such as Axel Springer's Bild and Focus has reached unprecedented heights with boycotts.