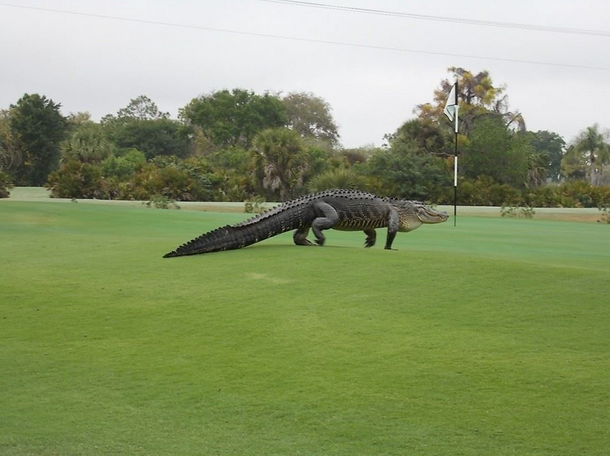 Mega-gator crosses golf course
Myakka Pines Golf Club
By Mike Denison
Palm Beach Post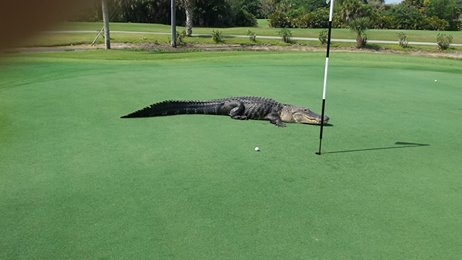 An alligator that looks practically prehistoric was recently seen wandering a Gulf Coast golf course.
According to the "Palm Beach Post," the Myakka Pines Golf Club shared these insane photos taken by Bill Susie and Dick Huber.
They claim to have taken photos of the huge alligator wandering around the seventh hole of course.
People are already wondering if the photos are fake, but Myakka Pines says they're the real deal.
"Lots of people think the pic is photo shopped," the golf course posted to its Facebook page. "Nope! We just [grow] 'em big in these parts!"
Real or fake, the photos are pretty striking.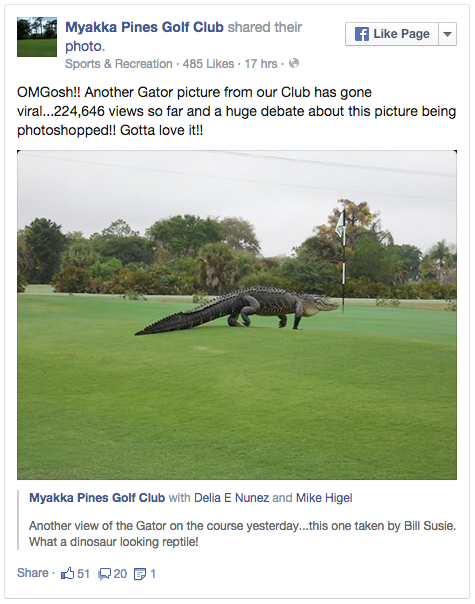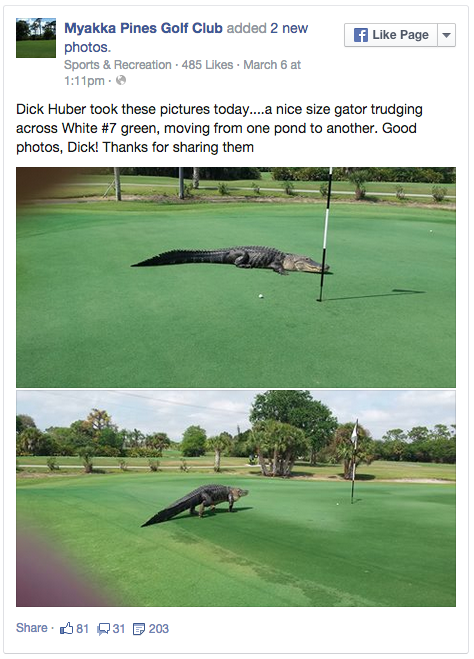 Reference
http://www.kirotv.com/news/news/national/massive-alligator-found-wandering-florida-golf-cou/nkSnm/#__federated=1