Hurricane Dorian: Bahamas defends response amid criticism
BBC
Bahamian officials have defended their response to Hurricane Dorian after it devastated parts of the island chain last week, killing at least 43 people.
Residents on the Abaco Islands have accused the government of failing to provide assistance and prevent looting.
Officials denied there had been any cover up of number of deaths. The toll is likely to rise as hundreds, possibly thousands, of people are still missing.
Some 70,000 people were in need of food and shelter, the United Nations said.
Thousands of residents from the hardest-hit areas in the Abacos have been sent to the country's capital, Nassau, where officials say they may have to use tents or containers to house the victims.
Health Minister Duane Sands dismissed allegations that the authorities were covering up the number of victims, saying the priority was not to count the dead but to search for the missing and provide assistance to those in need, according to the Miami Herald newspaper.
'No food, no medicine, no water'
In Marsh Harbour on the Abacos, where 90% of infrastructure is damaged or destroyed, search-and-rescue teams were working through the rubble while residents complained that aid had been too slow in arriving.
"We've had to funnel gasoline out of destroyed cars to get injured people back and forth. There's no food, no medicine and no water," said 37-year-old Tepeto Davis. "We're suffering out here and no-one cares about us."
INTERACTIVE
Slide to see damage to harbours and homes in Marsh Harbour, Abaco Islands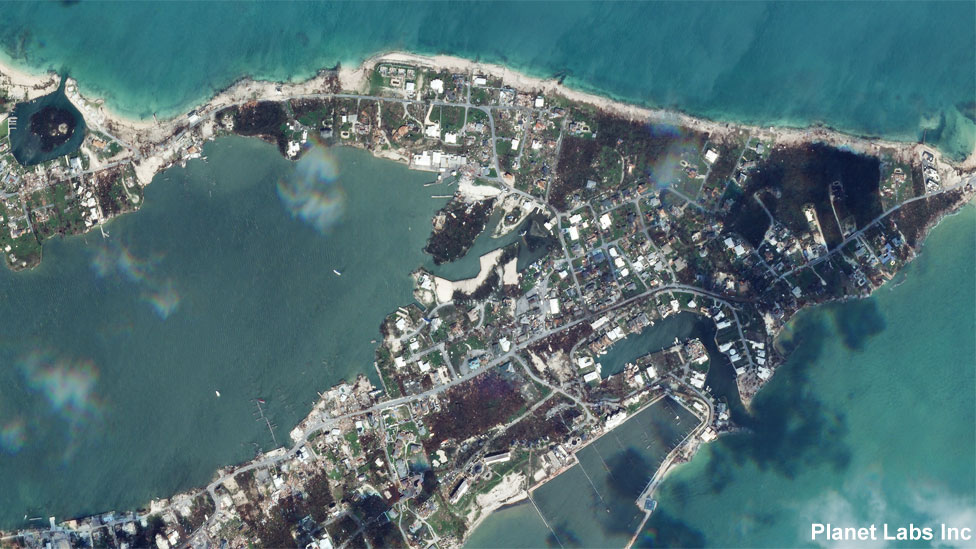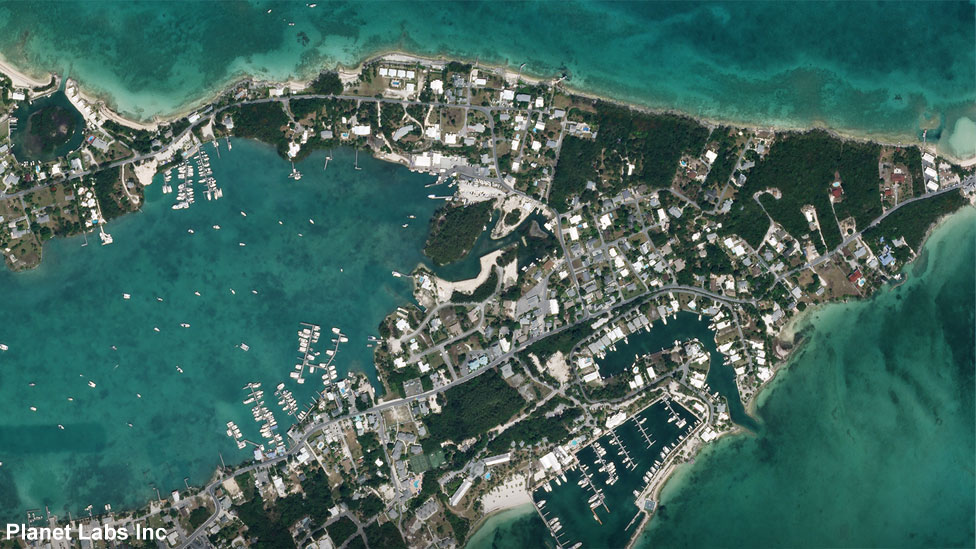 Some of the most affected areas were shanty towns, many of them populated by Haitian workers. One neighbourhood known as the Mudd was almost totally wiped out by the hurricane, and bodies were still waiting to be collected.
"[We're] doing everything [we] can to move as effectively and as efficiently as [we] can, given the circumstances. We're dealing with a disaster, said Carl Smith, spokesperson for the Bahamas' National Emergency Management Agency (Nema).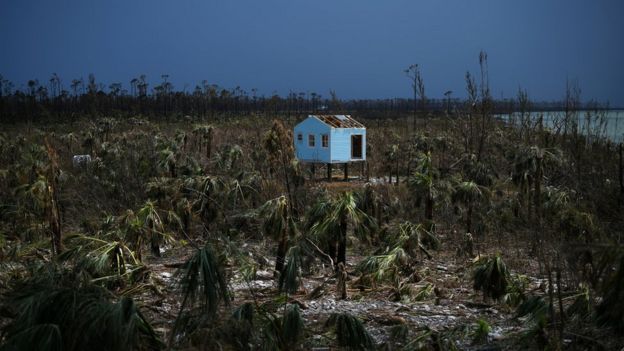 There were also fears that diarrhoea and waterborne diseases could spread as drinking water might be contaminated, the Pan American Health Organization said, but no cases of cholera had been reported.
Mark Green, head of the US Agency for International Development (USAID), said he had been "struck by the focused nature of the devastation" on the Abacos, and that some areas looked "almost as though a nuclear bomb was dropped."
Victim in Nassau: 'I need a house'
About 3,500 people have been evacuated to Nassau by passenger planes, cruise liners and government boats and ships. While some were scrambling for shelter others worried that it would take a long time for them to rebuild their lives.
"The government says everyone's being fed, and that's good," 61-year-old Anthony Morley told Reuters news agency at a resort where volunteers had subsidised rooms for survivors. "But for food I can fish. What I need is a house. I don't have a bed, a refrigerator."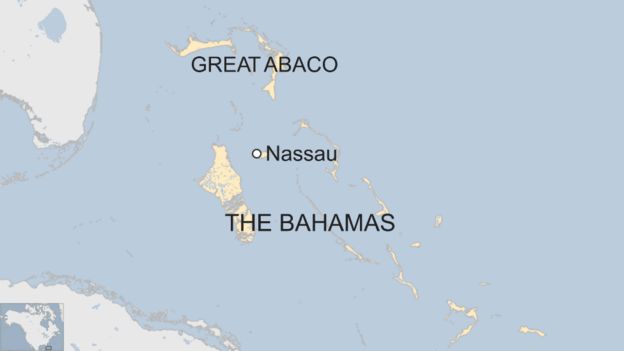 Jenelle Eli, a spokeswoman for the Red Cross, said: "People are concerned about their next step, but also how they'll earn an income and what their lives will look like in the future."
On Saturday, a cruise liner carrying 1,400 people docked in Riviera Beach, Florida.
Meanwhile, the UN's World Food Programme was sending food and supplies, and other offers of international help included:
From USAID, which said it would allocate $2.8m (£2.3m) in help, as well as emergency supplies for 44,000 people
The American Red Cross saying it had committed $2.8m
The UK Royal Navy and private organisations, which were helping evacuate residents to Nassau
Dorian ripped through the northern Bahamas as a category five hurricane with winds gusts of 300km/h (200mph) and huge storm surges.
The hurricane has diminished into a post-tropical cyclone and it smashed into the Canadian province of Nova Scotia on Saturday, toppling trees and cutting power to more than 450,000 people.