FBI Opens Probe After Jeffrey Epstein Dies In Apparent "Suicide"
ZeroHedge.com
Update: The FBI is opening an investigation into Epstein's death according to media reports.
Media reports say @FBI opening an investigation to determine whether proper procedures for the safety of prisoners were in place overnight at the jail.

— Steve Herman (@W7VOA) August 10, 2019
And according to NBC News correspondent Tom Winter, Epstein was not on suicide watch when he was found in his cell.
"He was, however, housed in his own cell without other inmates."
NBC News: Jeffrey Epstein was not currently on suicide watch when he was found in his cell this morning.

He was, however, housed in his own cell without other inmates.

Reported by @jonathan4ny and @anblanx

— Tom Winter (@Tom_Winter) August 10, 2019
Jeffrey Epstein, accused sex trafficker, dies by suicide: Officials from news
The SDNY can charge Jeffrey Epstein's co-conspirators – Ghislaine Maxwell, etc.

This leaves a big question moving forward:

Does the DOJ let the case die with Epstein?

— Techno Fog (@Techno_Fog) August 10, 2019
According to the Washington Post's Carol Leonning, "People close to Epstein fear he was murdered…as Epstein told authorities someone tried to kill him in a previous incident weeks earlier. He was described as being in good spirits in recent days…"
***
Jeffrey Epstein has died after having reportedly committed suicide in his jail cell, according to multiple news reports, after a gurney carriny what is believed to be Epstein was seen wheeled out of the Manhattan Correctional Center around 7:30 a.m., according to the New York Post.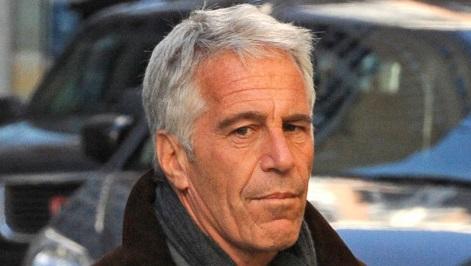 POST EXCLUSIVE: Photos show Jeffrey Epstein as he's wheeled into Downtown Hospitalhttps://t.co/uAAoHJTSKf pic.twitter.com/vJqz7p25VR

— Jon Levine (@LevineJonathan) August 10, 2019
The 66-year-old Epstein was was previously placed on suicide watch after he was found "nearly unconscious" inside his cell with 'marks on his neck,' according to a Post report from late July. Investigators questioned former Orange County police officer Nicholas Tartaglione, suspected of killing four men in a cocaine distribution conspiracy, in connection with the incident. The former cop claimed to have not seen anything nor touched Epstein.
Needless to say, today's news is highly suspicious.
As the Wall Street Journal's Ted Mann notes, "Even the time of day in this story is shocking. The first check-in on a prisoner who had already attempted suicide once was not until 7:30 a.m.?"
Continue reading at: https://www.zerohedge.com/news/2019-08-10/shocked-world-reacts-news-epsteins-impossible-suicide