PHOTOS: Rep. Tulsi Gabbard Hosts Council on Foreign Relations Briefing in Honolulu
By: Congresswoman Tulsi Gabbard
Honolulu, HI – This morning at the East-West Center in Mānoa, Congresswoman Tulsi Gabbard (HI-02), a member of the House Committee on Foreign Affairs, hosted a Council on Foreign Relations (CFR) briefing with national members visiting from all over the country. They discussed a variety of issues including Hawaii's strategic importance as the crossroads of the Pacific and furthering the relationships the United States has with countries in the region. She responded to questions from the council members regarding issues of war and peace, energy, infrastructure, religious freedom, and more.
Congresswoman Tulsi Gabbard is also a member of the Council on Foreign Relations, which is a nonpartisan membership organization, publisher, and the premiere foreign policy think tank in the country. Independent task forces within the CFR work to reach consensus on how to deal with critical foreign policy challenges.
The photos below from this morning's Council on Foreign Relations briefing are available here for download.
###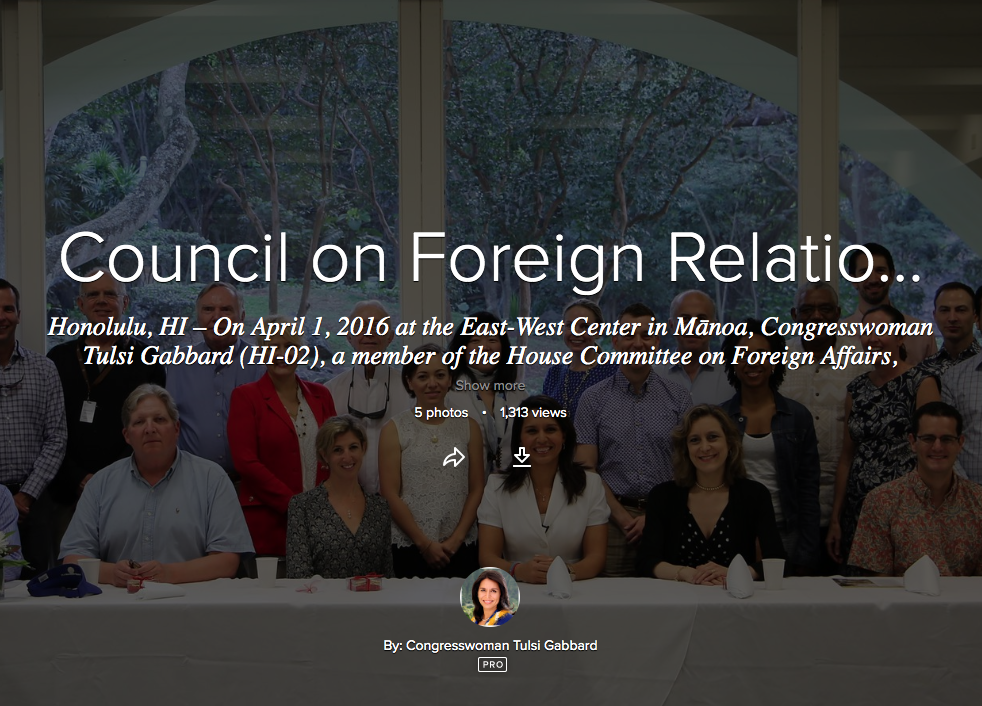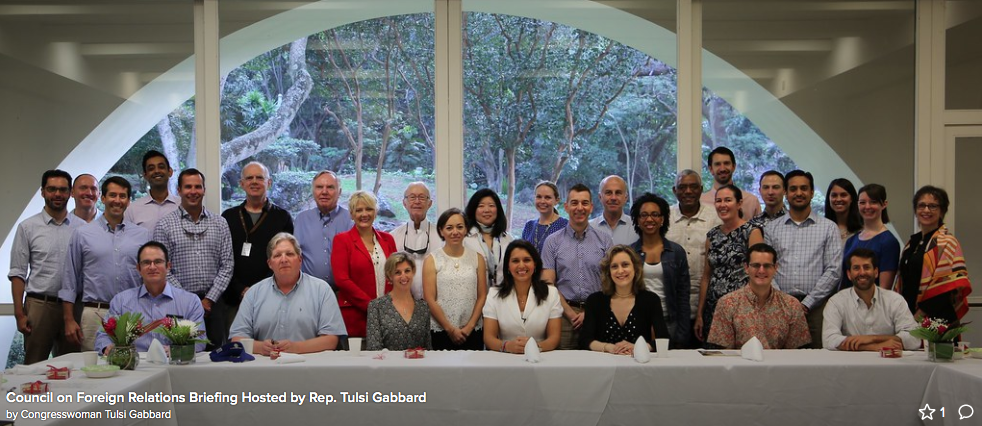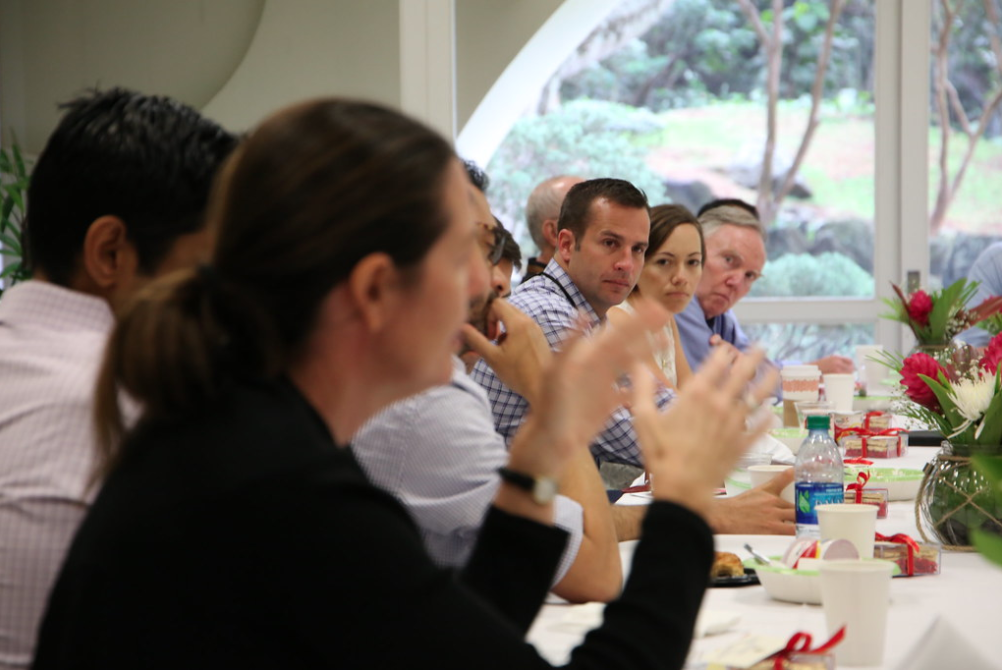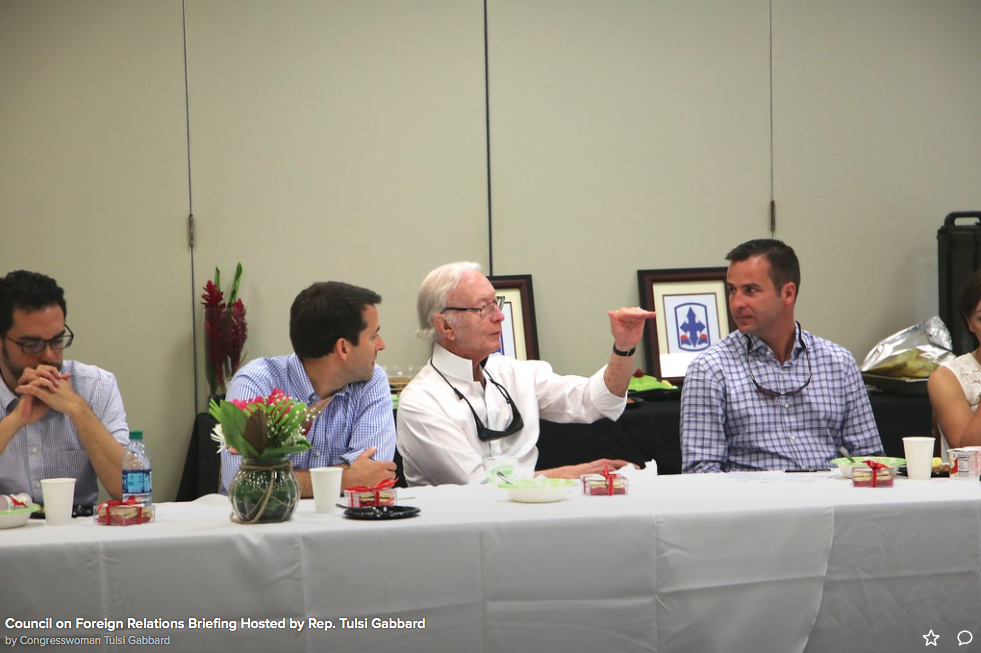 ___
https://gabbard.house.gov/news/press-releases/photos-rep-tulsi-gabbard-hosts-council-foreign-relations-briefing-honolulu
___
https://www.flickr.com/photos/reptulsigabbard/albums/72157666665935835