AG Barr blasts federal judges who impose nationwide injunctions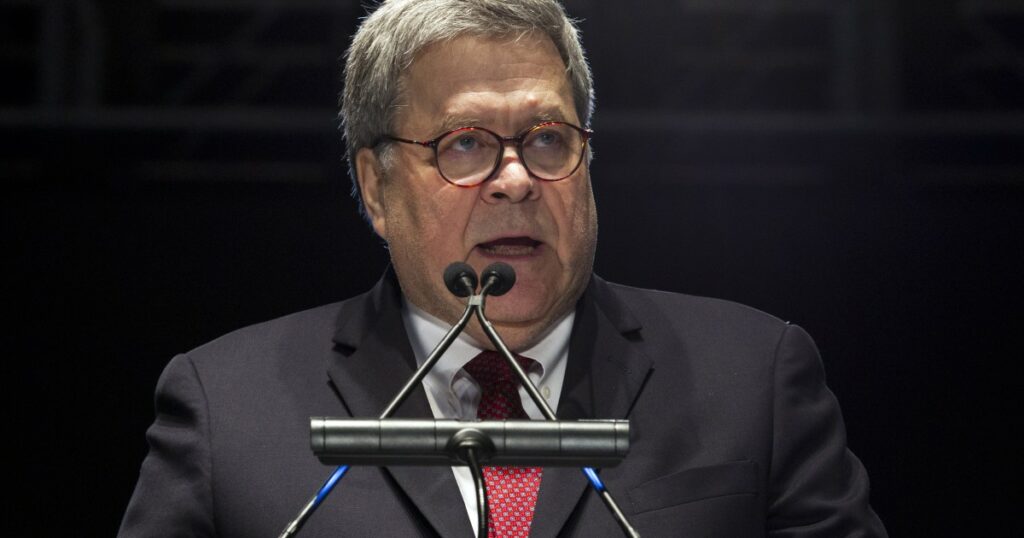 by Zachary Halaschak
Attorney General William Barr blasted federal judges who have issued more than 37 nationwide injunctions during the Trump administration, more than in the entirety of the 20th century.
In a Tuesday speech to the American Law Institute, Barr went after "improper use of nationwide injunctions against policies of all stripes" and said that the use of the injunctions to block policy gives district courts "unprecedented power."
"One judge can, in effect, cancel the policy with the stroke of the pen," he said. "No official in the United States government can exercise that kind of nationwide power, with the sole exception of the President. And the Constitution subjects him to nationwide election, among other constitutional checks, as a prerequisite to wielding that power."
One example he cited was the legal battles over the Deferred Action for Childhood Arrivals program, which offers protections for individuals brought to the U.S. illegally as children, instituted under former President Barack Obama.
He went on to emphasize the magnitude and increase of the injunctions, pointing out that the use of the rulings has increased dramatically since President Trump was inaugurated and contrasted the prevalence of the orders with those under Trump's Democratic predecessor.
"Since President Trump took office, federal district courts have issued 37 nationwide injunctions against the Executive Branch. That's more than one a month. By comparison, during President Obama's first two years, district courts issued two nationwide injunctions against the Executive Branch, both of which were vacated by the Ninth Circuit," Barr said.
He added that according to his department's estimates, federal judges only issued 27 nationwide injunctions during the 20th century.
___
https://www.washingtonexaminer.com/news/ag-barr-blasts-federal-judges-who-impose-nationwide-injunctions