Deep State always has a shocking report to pull of the shelf in order to distract from the ongoing Democrat crime sprees
See the screenshot below of CNN's top story tonight just in time to knock the Jussie Smollett crime wave off the front page.
---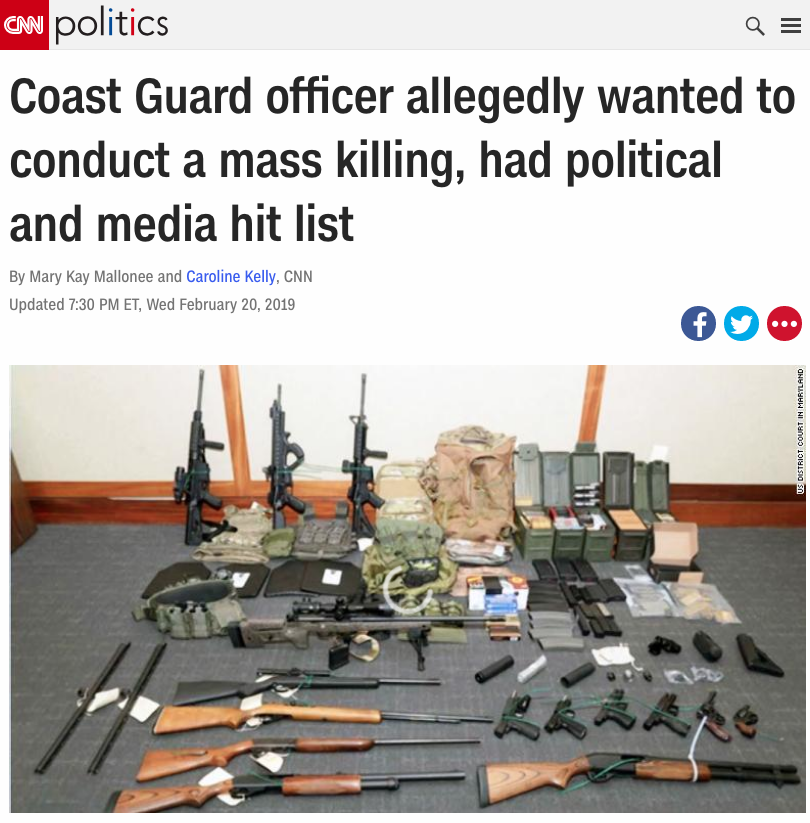 ---
Now here's an excerpt from the CNN article that will get everyone's attention real fast.  It will also make sure that fake conservative crime allegation replaces a real liberal criminal indictment.
"Hasson's hit list includes Democratic politicians — Rep. Alexandria Ocasio-Cortez, of New York, Sens. Chuck Schumer, of New York, Cory Booker, of New Jersey, Richard Blumenthal, of Connecticut and Kamala Harris, of California and former Rep. Beto O'Rourke, of Texas — as well as CNN journalists Don Lemon, Chris Cuomo and Van Jones and MSNBC's Chris Hayes, Ari Melber and Joe Scarborough."
___
https://www.cnn.com/2019/02/20/politics/coast-guard-mass-killing-hit-list/index.html