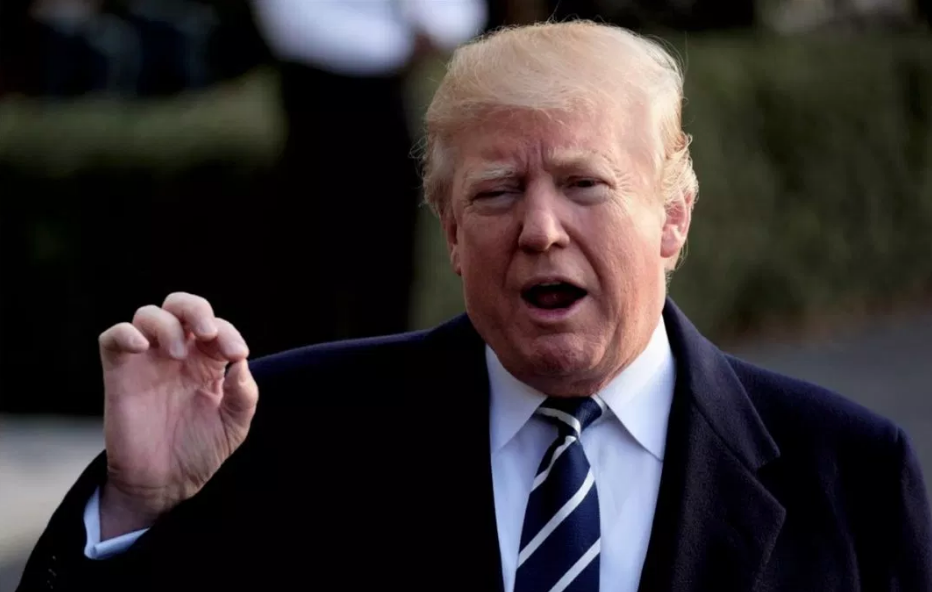 Martin
ilovemyfreedom.org
President Donald Trump fired back at news of Roger Stone being arrested with one major question.
Trump was responding to news that Stone, one of his former aides from years ago, was arrested early on Friday morning and charged with seven counts of lying to Congress, witness intimidation, and obstruction.
"Greatest Witch Hunt in the History of our Country! NO COLLUSION! Border Coyotes, Drug Dealers and Human Traffickers are treated better. Who alerted CNN to be there?" Trump wrote.
Greatest Witch Hunt in the History of our Country! NO COLLUSION! Border Coyotes, Drug Dealers and Human Traffickers are treated better. Who alerted CNN to be there?

— Donald J. Trump (@realDonaldTrump) January 25, 2019
The president has often referred to Special Counsel Robert Mueller's investigation as a "witch hunt."
But Trump also argued that "border coyotes, drug dealers, and human traffickers" are treated better than the way Mueller has treated some of the people that he charged with crimes such as lying or fraud.
Trump also raised an incredibly important question: who alerted CNN to be there?
Stone was arrested at 6 a.m. at his home in Ft. Lauderdale, Florida, and the only news crew president on the scene was CNN.
As many others noted, it would make sense for Mueller's office to tip-off CNN, the outlet that has the most tumultuous relationship with the president.
Trump's also not the only person raising that question.
During an appearance Friday morning on CNN's "New Day," White House Press Secretary Sarah Huckabee Sanders unloaded on the media following news that Stone was arrested.
Sanders questioned how CNN was the only media outlet on the scene of Stone's home in Florida, which appears to suggest Mueller's team tipped them off.
[RELATED: TIPPED OFF? CNN Reporter Admits He Was Waiting On Scene A FULL HOUR Before Roger Stone Arrest]
After noting how Stone's arrest has nothing to do with Trump or alleged Russian collusion, Sanders asked if the FBI would be raiding the homes of and arresting former top Obama officials who also provided false statements to the government.
"A bigger question is if this is the standard, will the same standard apply to people like Hillary Clinton, James Comey, Clapper? Will we see the same people who we know have also made false statements, will that same standard apply? That's a question that we'll see what happens on that front," Sanders asked.
Watch below:
Sanders then questioned whether CNN was guilty of collusion given their long history of looking into WikiLeaks, like many others have done.
"What I also know is that outlets like yours, CNN , spent a significant time looking for information on WikiLeaks but also reporting on it. Does that mean CNN is guilty of collusion? The charges brought against Mr. Stone have nothing to do with the President. That's what I'm clear on and that's what I can tell you today," she said.
Even The Federalist's Sean Davis is sounding the alarm on CNN:
Nobody, not even CNN, believes that CNN sent a full camera crew to a single house in South Florida before dawn because it noticed "unusual grand jury activity" (which by law is secret) in…Washington, D.C. It was tipped by someone in law enforcement, and everybody knows it.

— Sean Davis (@seanmdav) January 25, 2019
Time will tell what happens next, but CNN certainly has some explaining to do about how they managed to be the only news outlet on the scene at the exact time Stone's home was raided and he was arrested.
___
https://ilovemyfreedom.org/wow-president-trump-just-fired-back-at-roger-stone-arrest-with-one-question/?utm_source=star&utm_medium=twitter