Opus Dei DC Sex Misconduct Suit, $977,000 Payout, Made Public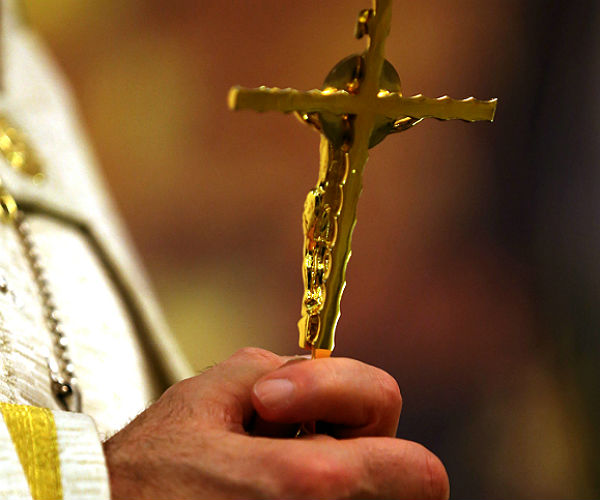 By Cathy Burke
NEWSMAX
The Catholic order Opus Dei paid $977,000 in 2005 to settle a sexual misconduct suit against a priest known for preparing prominent conservatives for conversion — including Newt Gingrich, Larry Kudlow and Sam Brownback, The Washington Post reported.
The woman abused by the Rev. C. John McCloskey, now in his 60s and suffering from Alzheimers, was among those in the conservative Catholic community who got direction from him through the Catholic Information Center in downtown Washington, D.C., the news outlet reported.
She told the Post that McCloskey groped her several times while she was going to pastoral counseling with him to discuss marital troubles and serious depression.
"I love Opus Dei but I was caught up in this cover-up – I went to confession, thinking I did something to tempt this holy man to cross boundaries," she said.
The complaint was made public for the first time on Monday.
One other woman also made accusations against the priest, an Opus Dei spokesman told the Post Monday night. He said Opus Dei is also investigating a third claim — so far unsubstantiated — that spokesman Brian Finnerty called potentially "serious."
In a statement, Opus Dei Vicar Monsignor Thomas Bohlin said McCloskey's actions at the Center were "deeply painful for the woman, and we are very sorry for all she suffered."
In the statement Monday, Opus Dei said after the settlement McCloskey was told to only give spiritual direction to women in the traditional confessional. He's recently moved back to the D.C. region, where he has family, the Post reported.
"I'm very happy with how it's being handled right now. They listened," the victim told the Post.
___
https://www.newsmax.com/newsfront/opus-dei-settle-sexual-misconduct-catholic/2019/01/07/id/897221/