The hurricane tracking map below depicts the path of
Hurricane Harvey over the Yucatan Peninsula in
August, 2017.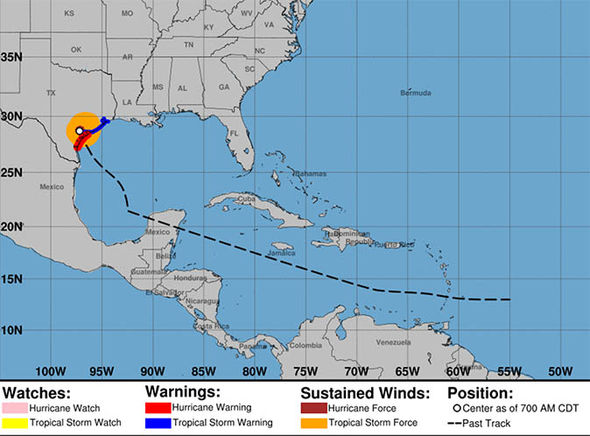 ---
The following NOAA map of Hurricane Michael also shows
a path contiguous the Yucatan.  Right after passing by land,
the unorganized storm exploded into a tropical storm.  Each
day has seen a geoengineered intensification as Michael
aims for the Florida Panhandle.