Why Does Imran Awan Work At His Clinton-Linked Attorney's Law Firm?
ZeroHedge.com
A stunning video by investigative journalist Jason Goodman of Crowdsource the Truth reveals that Pakistani IT worker Imran Awan is reportedly answering phones at the office of his attorney, Chris Gowen.
Gowen notably worked for both Bill and Hillary Clinton in various capacities.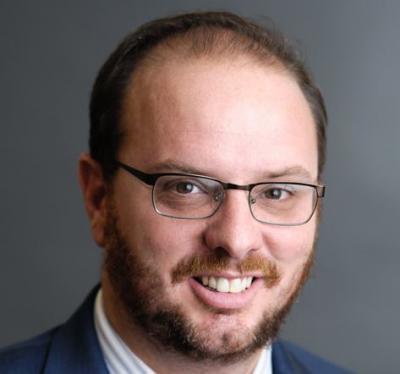 Gowen is a founding partner of Gowen, Rhoades, Winograd and Silva law firm, with offices in Washington, D.C., and Philadelphia, Penn.

His official bio on the firm's web site notes that he "left the Public Defender's office to work for former President William Jefferson Clinton and then-Senator Hillary Clinton. Chris was a fact checker for President Clinton's memoir, 'My Life.'"

"He also served as a traveling aid for President Clinton's national and international trips. Chris finished his tenure with the Clintons by directing the advance operations for then-Senator Hillary Clinton during her 2008 presidential campaign."

Conservative Review — which first reported Gowen's extensive Clinton connections Wednesday — said they also include work for the Clinton Foundation and its Clinton Global Initiative and the Clinton Health Access Initiative. –Daily Caller
In the video, Goodman can be seen visiting the law offices of Awan's attorney, where he asks to speak with the former House IT staffer. After his request was denied, Goodman asks: "Is Imran here?", to which the employee replies "Uh, he is, why?"
Goodman responds "'Cause it sounds like he's answering your phones," which drew the retort "What's your point?"
"Is he working for you?" asks Goodman, to which the employee whispers back "Go away."
Watch:
Awan and several family members worked for Rep. Debbie Wasserman Schultz along with 20% of House Democrats as IT staffers who held – as the House Inspector General called it – the "keys to the kingdom," when it came to accessing confidential information on Congressional computer systems. He is currently on trial on allegations of bank fraud unrelated to his work in Congress, while potential crimes committed go unprosecuted. 
Awan was arrested one day after reports emerged that the FBI had seized a number of "smashed hard drives" and other computer equipment from the residence Imran Awan, the IT aide of Debbie Wasserman-Schultz, we learn that Awan has been captured at the Dulles airport while attempted to flee the country. While charged with bank fraud, there is ample evidence that the Awans were spying on members of Congress through their access to highly-sensitive information on computers, servers and other electronic devices belonging to members of Congress.
After months of delays Imran Awan and his wife Hina Alvi, appear to be about to slide right out of a D.C. courtroom with a plea deal in their bank fraud case – while a litany of far more serious allegations documented by the Daily Caller's Luke Rosiak remain unprosecuted.
"Awan and his wife, Hina Alvi, were charged last summer with bank fraud. They now appear poised to strike a plea deal with the Department of Justice. A plea agreement hearing is set for July 3 before U.S. District Judge Tanya S. Chutkan in Washington," –Fox News
President Trump wasn't too pleased with the rumored plea deal:
Our Justice Department must not let Awan & Debbie Wasserman Schultz off the hook. The Democrat I.T. scandal is a key to much of the corruption we see today. They want to make a "plea deal" to hide what is on their Server. Where is Server? Really bad!

— Donald J. Trump (@realDonaldTrump) June 7, 2018
Meanwhile, as we noted last week, the judge in the Awan case, Tanya Chutkan, was appointed to the D.C. US District Court by President Obama on June 5, 2014, after Chutkan had contributed to him for years.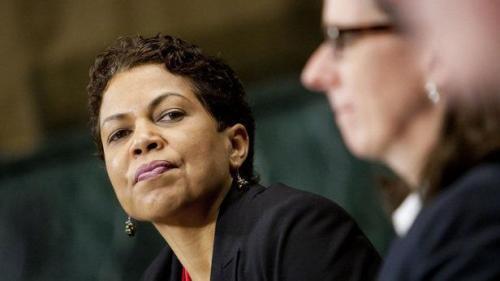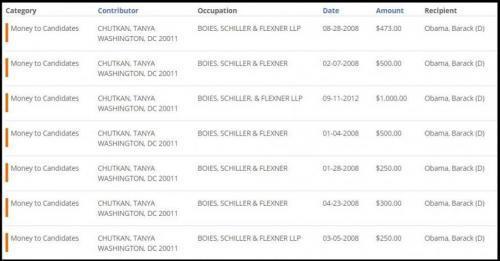 Prior to her appointment to the District Court, she was a partner at law firm Boies Schiller & Flexner (BSF) where she represented scandal-plagued biotechnology company Theranos – which hired Fusion GPS to threaten the news media. Because of this, Chutkan had to recuse herself from two cases involving Fusion GPS.
So we've got Imran Awan working for his Clinton-linked attorney, appearing in for his fraud trial in front of an Obama-appointed Judge – perhaps about to receive a plea arrangement – while a litany of allegations against the Awans including high level espionage remain uninvestigated.
___
http://www.zerohedge.com/news/2018-06-11/why-does-imran-awan-work-his-clinton-linked-attorneys-law-firm