FBI Agent Kills Wife, Self In "Murder-Suicide"
ZeroHedge.com
In a shocking news story that's rattled the federal law enforcement community, an FBI agent living in suburban Maryland stabbed and killed his estranged wife before shooting, and killing, himself in what police are investigating as a grisly murder-suicide.
According to Anne Arundel County police, the two were expected back in divorce court on the day of the murder, per the Capital Gazette.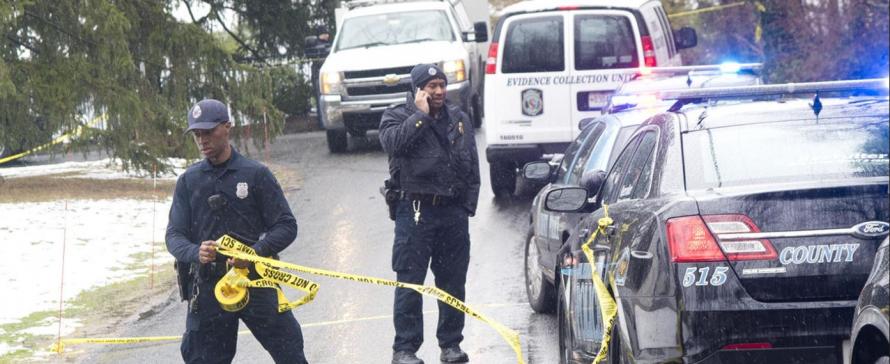 Officers who were called to the scene discovered the bodies of Donna Fisher, 54, of Crownsville and FBI Special Agent David Raynor, 52, of Annapolis, outside the home the two once shared on the 500 block of Arundel Boulevard in Crownsville, Maryland.
Upon arriving at the home, officers found a man and a woman outside a home who'd both been stabbed, the department said, adding that the man also had what looked to be a self-inflicted gunshot wound.
FBI spokesman Dave Fitz said Raynor had been a special agent with the bureau since 1996 and had been stationed at the Baltimore field office since 2003. He declined to comment on what Raynor's duties were. Police refused to provide the Capital Gazette with any more information about the nature of the dispute between the two. A neighbor told the press that the former couple had two children. County records show child support was one of the issues in the case.
One neighbor said he had a passing acquaintance with his former neighbors, and that they had once helped him by loaning them a small generator when his wife fell ill.
Neighbor, Jim Lind, who lives next door though separated by a patch of woods from the scene of the incident, said he knew the two, but not socially.

Lind said they were neighborly and that Raynor had gone out of his way to help him.

"When my wife was sick he provided a small generator, he was very helpful and friendly," Lind said. "Donna was very friendly and personable, always walking through the neighborhood."

Another neighbor, Ken Heist said, "We saw all of the hullabaloo this morning and have heard bits and pieces of what's happening."

"The first thing I heard was all the sirens coming, then an ambulance and firetruck. Shortly thereafter half the police force showed up. Based on that we stayed inside."

He said he knew the two, "but didn't really know them."
Public records show the couple had rebuilt their home, finishing work in 2008. The home sits across the street from the community waterfront park and boat ramp. The couple had appeared in an Annapolis courtroom Tuesday morning, and that proceedings were originally scheduled to continue through Thursday.
___
http://www.zerohedge.com/news/2018-03-08/fbi-agent-kills-wife-self-murder-suicide