Backfire and Boomerang
Not only has PIZZAGATE rapidly surpassed 'Fake News' as an Internet meme (as in a HUGE Mainstream Media backfire), 'Fake News' is now boomeranging BIG time.  Ouch!
Little did the MSM anticipate that they could NOT control the 'fake news' narrative.  Now that the Alt Media is operating at full tilt—24/7 — anything can happen, including a free-fall collapse of the 6 largest media corporations.
As the graphic below clearly indicates, PIZZAGATE is leaving 'Fake News' in the dust. However, the real story here is the extent to which 'fake news' has been turned on the forever prevaricating and propagandizing MSM.  Unfortunately, this graphic does not show that boomerang effect.  However, the whole world will know when the boomerang has finally hit the mark.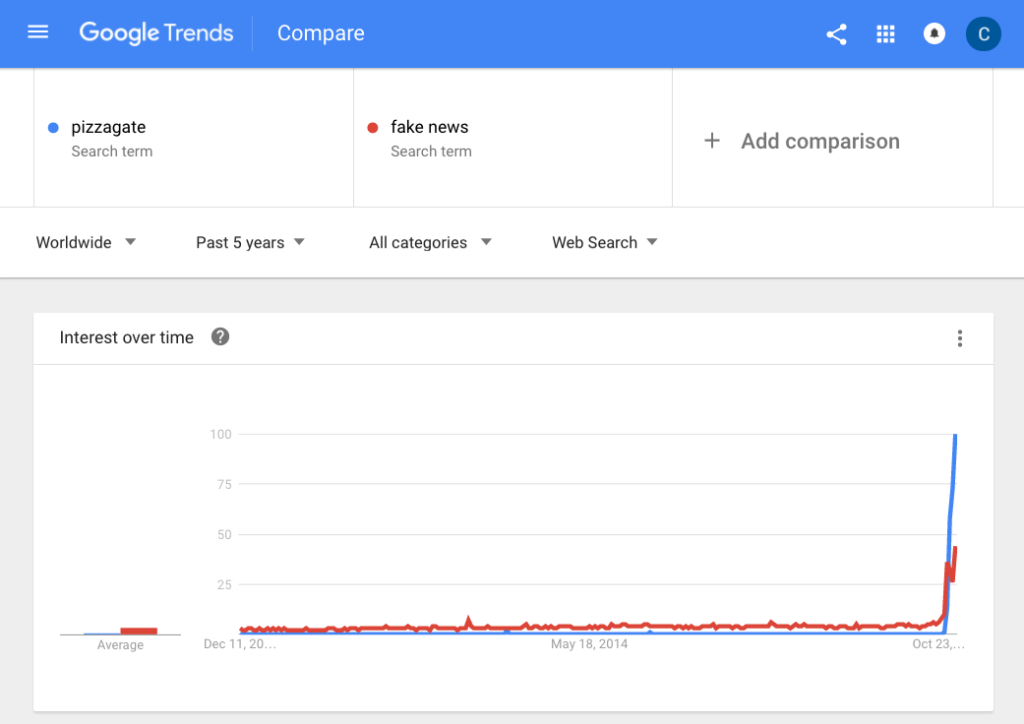 Recommended Reading
Google Graphic Proves How The MSM 'Fake News' Strategy Was Implemented To Short-Circuit PIZZAGATE Scandal