Zerohedge.com
The Wall Street Journal continues to counter  the  liberal mainstream media's Trump Derangement Syndrome, dropping uncomfortable truth-bombs and refusing to back off its intense pressure to get to the truth and hold those responsible, accountable (in a forum that is hard for the establishment to shrug off as 'Alt-Right' or 'Nazi' or be 'punished' by search- and social-media-giants).
And once again Kimberley Strassel  – who by now has become the focus of social media attacks for her truth-seeking reporting – does it again this morning, as she points out – hours after former CIA Director Brennan threw a tantrum over having his security clearance removed – that while Justice has released some damning documents – particularly on what Bruce Ohr was doing – much of the truth is still classified.
What Was Bruce Ohr Doing?
The Federal Bureau of Investigation and Justice Department have continued to insist they did nothing wrong in their Trump-Russia investigation. This week should finally bring an end to that claim, given the clear evidence of malfeasance via the use of Bruce Ohr.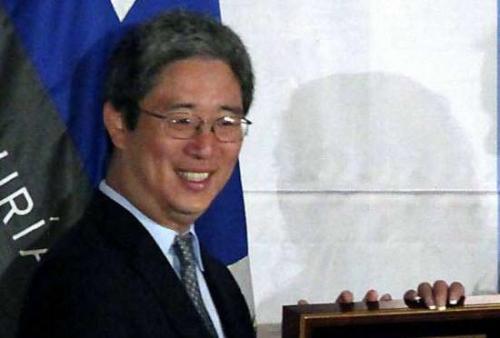 Mr. Ohr was until last year associate deputy attorney general.
He began feeding information to the FBI from dossier author Christopher Steele in late 2016 – after the FBI had terminated Mr. Steele as a confidential informant for violating the bureau's rules. He also collected dirt from Glenn Simpson, cofounder of Fusion GPS, the opposition-research firm that worked for Hillary Clinton's campaign and employed Mr. Steele. Altogether, the FBI pumped Mr. Ohr for information at least a dozen times, debriefs that remain in classified 302 forms.
All the while, Mr. Ohr failed to disclose on financial forms that his wife, Nellie, worked alongside Mr. Steele in 2016, getting paid by Mr. Simpson for anti-Trump research. The Justice Department has now turned over Ohr documents to Congress that show how deeply tied up he was with the Clinton crew – with dozens of emails, calls, meetings and notes that describe his interactions and what he collected.
Mr. Ohr's conduct is itself deeply troubling. He was acting as a witness (via FBI interviews) in a case being overseen by a Justice Department in which he held a very senior position. He appears to have concealed this role from at least some superiors, since Deputy Attorney General Rod Rosenstein testified that he'd been unaware of Mr. Ohr's intermediary status.
Lawyers meanwhile note that it is a crime for a federal official to participate in any government matter in which he has a financial interest. Fusion's bank records presumably show Nellie Ohr, and by extension her husband, benefiting from the Trump opposition research that Mr. Ohr continued to pass to the FBI. The Justice Department declined to comment.
But for all Mr. Ohr's misdeeds, the worse misconduct is by the FBI and Justice Department.
It's bad enough that the bureau relied on a dossier crafted by a man in the employ of the rival presidential campaign. Bad enough that it never informed the Foreign Intelligence Surveillance Court of that dossier's provenance. And bad enough that the FBI didn't fire Mr. Steele as a confidential human source in September 2016 when it should have been obvious he was leaking FBI details to the press to harm Donald Trump's electoral chances. It terminated him only when it was absolutely forced to, after Mr. Steele gave an on-the-record interview on Oct. 31, 2016.
But now we discover the FBI continued to go to this discredited informant in its investigation after the firing—by funneling his information via a Justice Department cutout. The FBI has an entire manual governing the use of confidential sources, with elaborate rules on validations, standards and documentation. Mr. Steele failed these standards. The FBI then evaded its own program to get at his info anyway.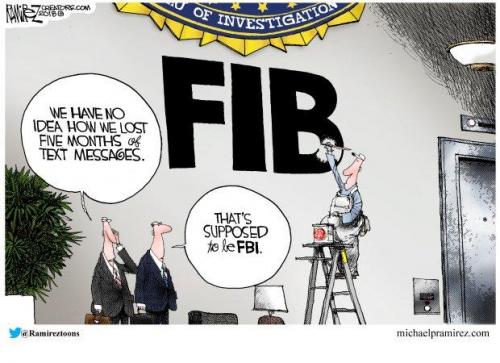 And it did so even though we have evidence that lead FBI investigators may have suspected Mr. Ohr was a problem.
An Oct. 7, 2016, text message from now-fired FBI agent Peter Strzok to his colleague Lisa Page reads:"Jesus. More BO leaks in the NYT," which could be a reference to Mr. Ohr.
The FBI may also have been obtaining, via Mr. Ohr, information that came from a man the FBI had never even vetted as a source—Mr. Simpson. Mr. Steele had at least worked with the FBI before; Mr. Simpson was a paid political operative. And the Ohr notes raise further doubts about Mr. Simpson's forthrightness. In House testimony in November 2017, Mr. Simpson said only that he reached out to Mr. Ohr after the election, and at Mr. Steele's suggestion. But Mr. Ohr's inbox shows an email from Mr. Simpson dated Aug. 22, 2016 that reads, in full: "Can u ring."
The Justice Department hasn't tried to justify any of this; in fact, last year it quietly demoted Mr. Ohr. In what smells of a further admission of impropriety, it didn't initially turn over the Ohr documents; Congress had to fight to get them.
But it raises at least two further crucial questions.
First, who authorized or knew about this improper procedure? Mr. Strzok seems to be in the thick of it, having admitted to Congress interactions with Mr. Ohr at the end of 2016. While Mr. Rosenstein disclaims knowledge, Mr. Ohr's direct supervisor at the time was the previous deputy attorney general, Sally Yates. Who else in former FBI Director Jim Comey's inner circle and at the Obama Justice Department nodded at the FBI's back-door interaction with a sacked source and a Clinton operative?

Second, did the FBI continue to submit Steele- or Simpson-sourced information to the FISA court? Having informed the court in later applications that it had fired Mr. Steele, the FBI would have had no business continuing to use any Steele information laundered through an intermediary.
*  *  *
Strassel concludes with the point that she and The Wall Street Journal Editorial Board have been hammering for months…
We could have these answers pronto; they rest in part in those Ohr 302 forms. And so once again: a call for President Trump to declassify.
It's time for things to get more serious than slaps on the wrist, firings, and self-inflicted black-eyes!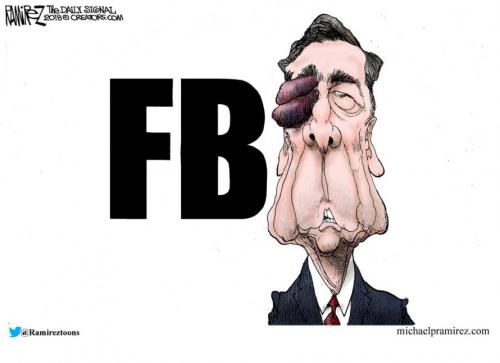 ___
http://www.zerohedge.com/news/2018-08-17/deeply-troubling-wall-street-journal-implores-what-was-bruce-ohr-doing