Sinkhole Opens on White House Front Lawn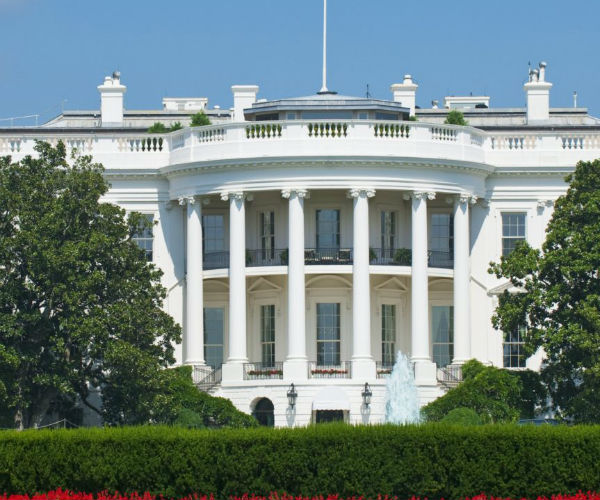 by Jim Crowe
NEWSMAX
A sinkhole has opened on the North Lawn of the White House, and it appears to be growing bigger, Voice of America reporter Steve Herman noted in a tweet.
This week I've been observing a sinkhole on the @WhiteHouse North Lawn, just outside the press briefing room, growing larger by the day. pic.twitter.com/BsFUtxFqpB

— Steve Herman (@W7VOA) May 22, 2018
"It was noticeably bigger between Sunday and Monday… it's more than a foot long right now," said Herman, Quartz reported.
Herman added that a second sinkhole has opened next to the first one, the Quartz report said.
The sinkhole is near the press briefing room, the report added.
Parts of Washington, D.C. are built on a swamp. Geological issues in the city include "forebulge collapse," which means the city could sink up to six inches in this century, A University of Vermont study found in 2015.
___
http://www.newsmax.com/newsfront/white-house-sinkhole-front/2018/05/22/id/861780/?oRef=outbrain