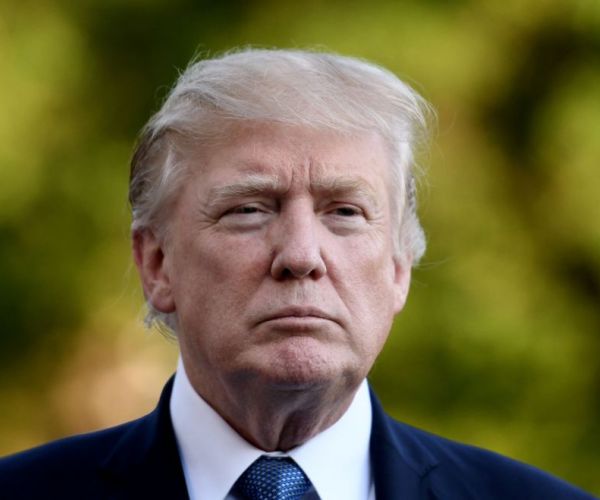 By Solange Reyner
NEWSMAX
President Donald Trump on Sunday said his comments criticizing NFL players who kneel during the national anthem, had nothing do with race, the Washington Times reported.
"I've never said anything about race," Trump said when asked whether he was "inflaming racial tensions" by a reporter. "This has to do with respect for our country, and respect for our flag."
The president also said there was "tremendous solidarity for our flag and for our country," in the little bit of the NFL games he watched.
"I was not watching the games today, believe me — I'm doing other things. But I watched a little bit."
Trump last Friday said NFL owners should fire players who kneel during the national anthem, and doubled down on those comments over the weekend.
"I think it's very disrespectful to our flag and to our country," he said. "We have great people representing our country, especially our soldiers, our first responders, and they should be treated with respect. And when you get on your knee and you don't respect the American flag or the anthem, that's not being treated with respect."
Trump made the suggestion while giving a spirited speech at a campaign rally Friday night in Alabama.
"Wouldn't you love to see one of these NFL owners, when somebody disrespects our flag, to say, 'Get that son of a b****I off the field right now. He is fired. He's fired,'" Trump said.
Professional sports players and some NFL owners slammed Trump over his comments and NFL commissioner Roger Goodell denounced the president's statements, saying his "divisive" comments showed a "lack of respect for the NFL."
___
http://www.newsmax.com/Newsfront/Trump-NFL-Race-National-Anthem/2017/09/24/id/815422/