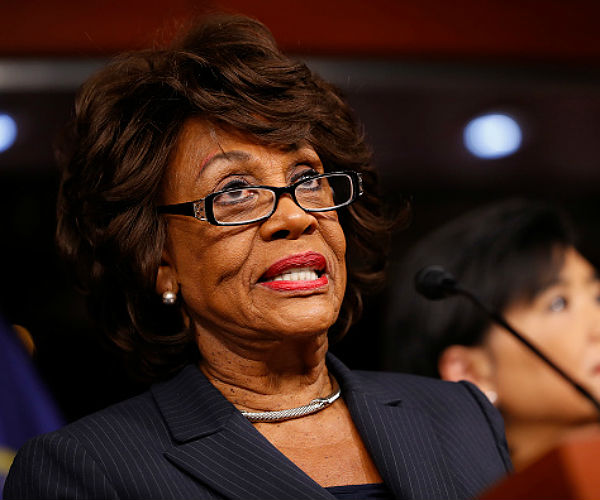 By Jason Devaney
NEWSMAX
Maxine Waters, D-Calif., thinks Vice President Mike Pence should be the target of impeachment talk "when we finish with Trump."
Waters, a harsh critic of President Donald Trump, appeared on ABC's "The View" Friday and was asked about her recent comment that suggested Pence is already planning his inauguration.
"It was a joke," she said. "What I wanted to do was needle them a little bit."
She was then asked if she believes Pence would do a better job than Trump and replied with a verbal gaffe.
"No, and when we finish with Trump we have to go and get Putin," she said.
Waters quickly corrected herself and said she was referring to Pence, not Russian President Vladimir Putin.
Waters said earlier Friday Trump is "the most deplorable person I've ever met in my life." She believes special counsel Robert Mueller, who is leading the Department of Justice's Russia investigation, will find evidence of collusion between Russia and the Trump campaign.
Pence has stayed out of the Russia fray and is continuing his work uninterrupted as the nation's No. 2.
___
http://www.newsmax.com/Politics/maxine-waters-suggests-democrats-pursue/2017/08/04/id/805935/