Clinton Advisor Mark Penn: 'Unbelievable' de Blasio Went to G-20 Protest After Cop Slain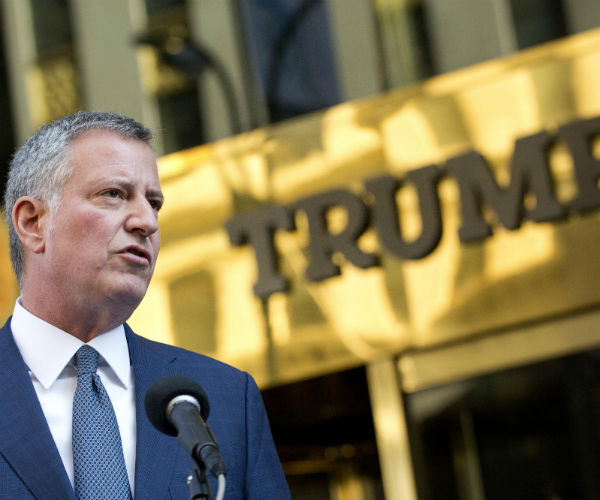 By Eric Mack
NEWSMAX
A Democratic strategist tied to the Clintons ripped New York City Mayor Bill de Blasio for going to Germany to protest President Donald Trump just one day after a New York police officer was slain – an "unbelievable" move, he said.
"I was stunned, given that the police officer was assassinated, not to really be with the police," Mark Penn, former pollster and senior adviser to Bill and Hillary Clinton, told "The Cats Roundtable" on 970 AM-N.Y.
De Blasio kept his Germany G-20 protest engagement Saturday because the trip did not affect his availability for the funeral, as de Blasio was returning to New York on Sunday, the mayor's press secretary told Spectrum News/N.Y.-1.
An overseas trip to protest the U.S. president in another country still raised eyebrows, including those with influence in the Democratic party.
"It's just unheard of for a New York mayor instead to go off to talk to a German socialist group – it's unbelievable," Penn told radio host John Catsimatidis.
Penn believes the leadership of the Democratic party is flawed right now in pushing their agenda too far left of the center, where it should be – falling prey to the "activists" who "have more and more power," he told Catsimatidis.
"I am for the Democratic Party to move back to the center," Penn added. "The center is where America is."
___
http://www.newsmax.com/Newsfront/mark-penn-suprised-de-blasio-g-20/2017/07/09/id/800619/