Congress : Investigate Allegation that Obama Wiretapped Trump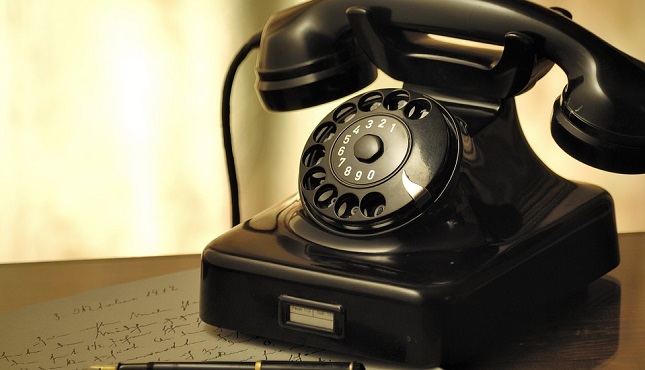 Petition By:
StandUnited Petitions
President Trump has alleged that then-President Obama wiretapped phones in Trump Tower prior to Election Day.
This is a serious allegation that deserves our attention. Federal law prohibits any President from directly ordering a wiretap, but it allows a President's administration to seek a wiretap warrant in court. The Foreign Intelligence Surveillance Act of 1978 states that wiretaps can be conducted without any evidence of a crime being committed so long as the target of such surveillance is thought to be an agent of another country.
Reports are circulating that a FISA court granted a wiretap warrant on several members of Trump's inner circle and potentially even Trump himself.
Might have the Trump Russia rumors been enough to get Obama's Administration a warrant to wiretap Hillary Clinton's political opponent just before Election Day?
Senators Lindsey Graham (R-SC) and Sheldon Whitehouse (D-RI) have formally asked the Department of Justice for any warrants or government records related to a wiretap of Trump Tower.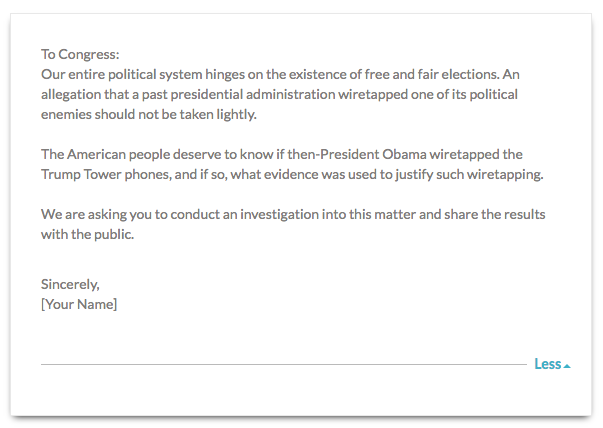 ___
http://www.standunited.org/petition/investigate-allegation-that-obama-wiretapped-trump?ruserId=dr-widget-marketing