Soros, Big Donors to Meet at Anti-Trump Conclave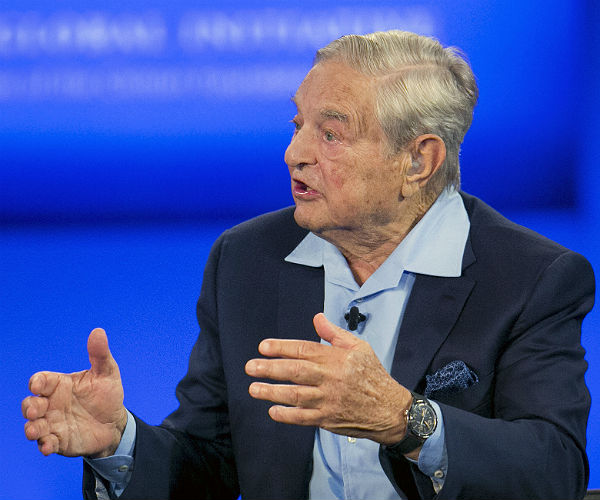 by Jeffrey Roddack
NEWSMAX
Billionaire George Soros and other big-money liberals who helped fund Hillary Clinton's losing presidential bid, began meeting in Washington to decide how to use their cash to fight President-elect Donald Trump, Politico reported.
The three-day conference of the powerful Democracy Alliance donor club began Sunday. House Democratic leader Nancy Pelosi, Sen. Elizabeth Warren and Congressional Progressive Caucus co-chairman Keith Ellison were scheduled to address the group, Politico said.
"If the agenda is any indication, liberals plan full-on trench warfare against Trump from Day One," the website noted.
But the group's closed-door meeting comes as some liberals question its involvement in politics after Trump's upset victory, according to Politico.
"The DA itself should be called into question," one Democratic strategist who has been active in the group told the website. "You can make a very good case it's nothing more than a social club for a handful wealthy white donors and labor union officials to drink wine and read memos, as the Democratic Party burns down around them."
Soros had poured in millions of dollars in support of Clinton's losing effort, Bloomberg reported.
During the primaries, a Soros' spokesman said he was alarmed by the intense anti-immigrant and anti-Muslim rhetoric being pushed by Trump and Republicans, according to Bloomberg.
___
http://www.newsmax.com/t/newsmax/article/758696?section=Politics&keywords=george-soros-big-donors-meet-anti-trump&year=2016&month=11&date=14&id=758696&aliaspath=%2F
Manage%2FArticles%2FTemplate-Main&oref=t.co