Multiple Fires And Explosions Erupt In Three Boston Suburbs After "Gas Main Meltdown"
ZeroHedge.com
Residents in three communities north of Boston were asked to evacuate their homes following dozens of explosions and fires following problems with the natural gas system which the local authorities described as a "gas main meltdown." Emergency crews responded to at least 70 addresses for fires, explosions or the investigation of gas odor.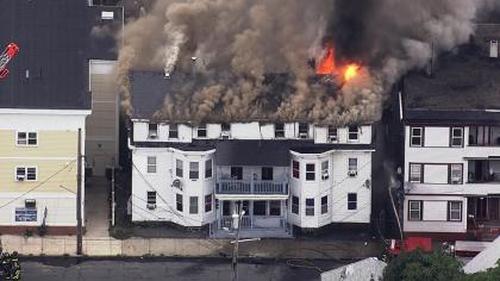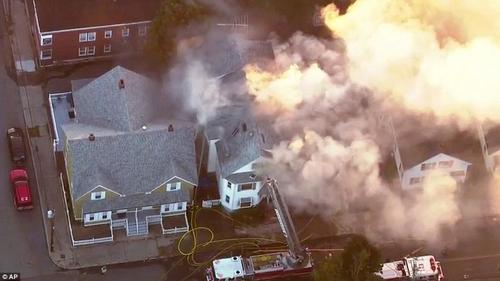 #BREAKING: Multiple fires burning in #Lawrence right now. State Fire Marshal's office says it is responding to report of high pressure gas main issue. We've seen 4 buildings burning pic.twitter.com/MaYlzo41DL

— WBZ | CBS Boston News (@wbz) September 13, 2018
Multiple people were hurt, including one firefighter in Andover, after an "issue" with a high pressure gas main affected Lawrence, North Andover and Andover.  The Massachusetts State Police said in a tweet on Thursday that residents in the affected areas who have gas service from Columbia Gas "should evacuate their homes immediately if they have not done so".
They updated the tweet to say that Lawrence Mayor Dan Rivera is asking all residents of South Lawrence to evacuate their homes. "This is addition to evacuation of all Columbia Gas customers in Lawrence/Andover/North Andover," state police said. 'Utility cos shutting off several thousand meters.'
MSP Fusion Center has current updated tally of responses to fires/explosions/investigations of gas odor at 70. Spread over wide swath of south #Lawrence and northern part of #NorthAndover with several others across Merrimack River in north Lawrence. pic.twitter.com/a7kBYaWFrJ

— Mass State Police (@MassStatePolice) September 13, 2018
A total of 35 fires were reported in Andover alone. All fires have been extinguished, but at peak, 18 fires were burning at the same time. At least three people have been injured in Andover, including one firefighter and at least two civilians.
Methuen Police Chief Joseph Solomon said there are so many fires 'you can't even see the sky'. The fires have destroyed at least 50 homes, according to reports. One home in Lawrence was blown off its foundation,' according to WCVB. A neighbor told the outlet that multiple people were inside at the time. The neighbor said he saw some of the residents in the home trying to crawl out of the debris.
Continue reading at: http://www.zerohedge.com/news/2018-09-13/fire-and-explosions-erupt-homes-three-boston-suburbs-after-gas-main-meltdown