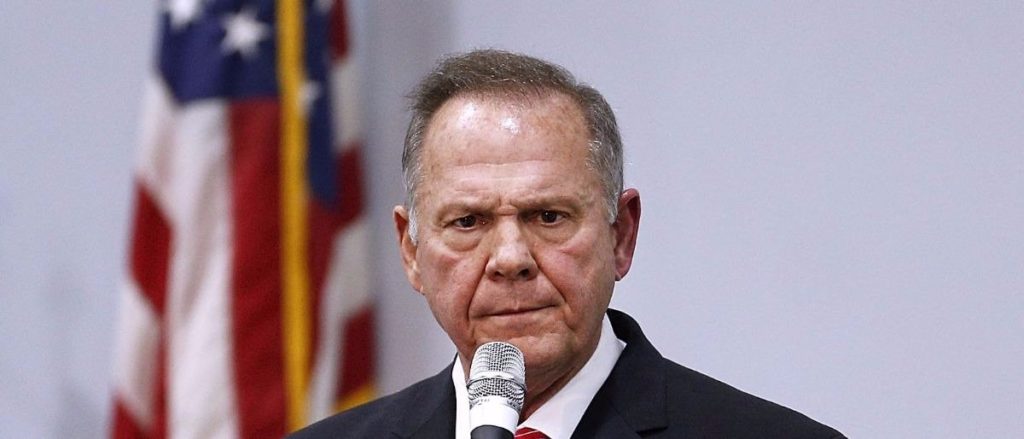 JACK CROWE
The Daily Caller
Democrat Doug Jones was officially declared the winner of the Alabama special Senate election Thursday afternoon, moments after a judge rejected Roy Moore's allegation of voter fraud, according to the Associated Press.
Montgomery Circuit Judge Johnny Hardwick's decision to reject Moore's election complaint, filed Wednesday night, led Alabama election officials to officially declare Democrat Doug Jones' victory Thursday afternoon.
The former Alabama supreme court judge has refused to concede, despite losing the Dec. 10 special election by more than 20,000 votes.
Alabama Secretary of State John Merrill previously downplayed the implications of the challenge, declaring it "highly unlikely" that the result would be overturned.
"Will this affect anything?" Merill told CNN of Moore's challenge Thursday morning. "The short answer to that is no."
Moore's attorney cited voting irregularities in the suit and called for a fraud investigation, as well as a new election. Though no formal investigation has been launched, Alabama election officials maintain they have found no evidence of fraud.
Moore's complaint suggests the election was subverted by non-Alabama residents, who effectively turned the election for Jones. The suit attributes the theory to a number of election experts, one of whom is well-known conspiracy theorist Richard Charnin.
Jones' campaign referred to the last ditch legal effort as a "desperate attempt" to "subvert the will of the people."
An affidavit included in the suit also claims Moore has been absolved of the numerous allegations of child abuse by a polygraph.
"The results of the examination reflected that I did not know, nor had I ever had any sexual contact with any of these individuals," the affidavit reads.
___
http://dailycaller.com/2017/12/28/doug-jones-officially-declared-alabama-special-election-winner/