WH Denies Claims It's Staying In Climate Deal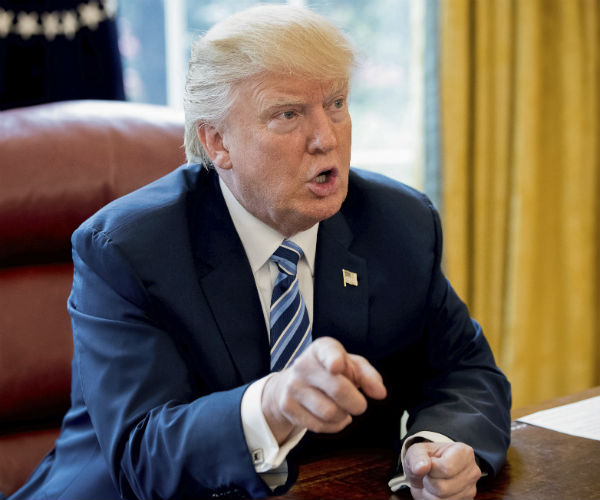 By Solange Reyner
NEWSMAX
"There has been no change in the United States' position on the Paris agreement," the White House said in a statement Saturday following a report in The Wall Street Journal claiming otherwise. "As the president has made abundantly clear, the United States is withdrawing unless we can re-enter on terms that are more favorable to our country."
The Journal reported that a top European Union official said the Trump administration would not re-negotiate the Paris Accord, but White House Press Secretary Sarah Huckabee Sanders echoed the official White House statement on Twitter:
European Commissioner for Climate Action and Energy Miguel Arias Cañete told the Journal that the shift from Trump's decision came during a meeting with ministers from some 30 countries in Montreal to push forward on implementing the Paris deal without the United States.
President Donald Trump in early June said the U.S. would exit the accord because other countries were "gaining a financial advantage over the United States."
The deal, signed last year by President Barack Obama and 195 other nations, aims to cut greenhouse gas emissions in an effort to fight climate change and curb "greenhouse" gases. These include carbon dioxide generated from burning of fossil fuels that scientists blame for a warming planet, sea level rise, droughts and more frequent violent storms.
Trump's administration last month began the formal process of exiting from the climate accord, drawing fire from allies and foes alike. EU climate commissioner Cañete made the comments about a change of stance after meeting with Everett Eissenstat, deputy director of the National Economic Council and deputy assistant to the president for international economic affairs.
"Now we don't see the messages that they are withdrawing from the Paris agreement radically," Cañete said.
Finalized in December 2015 after years of negotiations, the climate pact united more than 190 nations in a pledge to work toward limiting fossil-fuel emissions. Envoys will meet again in November to discuss how to implement the agreement.
___
http://www.newsmax.com/Headline/Paris-agreement-climate-Trump-White-House/2017/09/16/id/813994/