Trust in FBI and DOJ Bottoms Out
Even MSM commenters now know what the FBI and DOJ are all about.
SOTN Editor's Note: The following 4 consecutive comments were posted under a NEWSMAX article titled: "FBI's McCabe Ordered Backup Plan to Save Russia Probe Evidence".  The nation's top law enforcement agencies now operate in such a bubble of endemic corruption and criminality that they are oblivious to how they are perceived by a majority of U.S. citizens.
---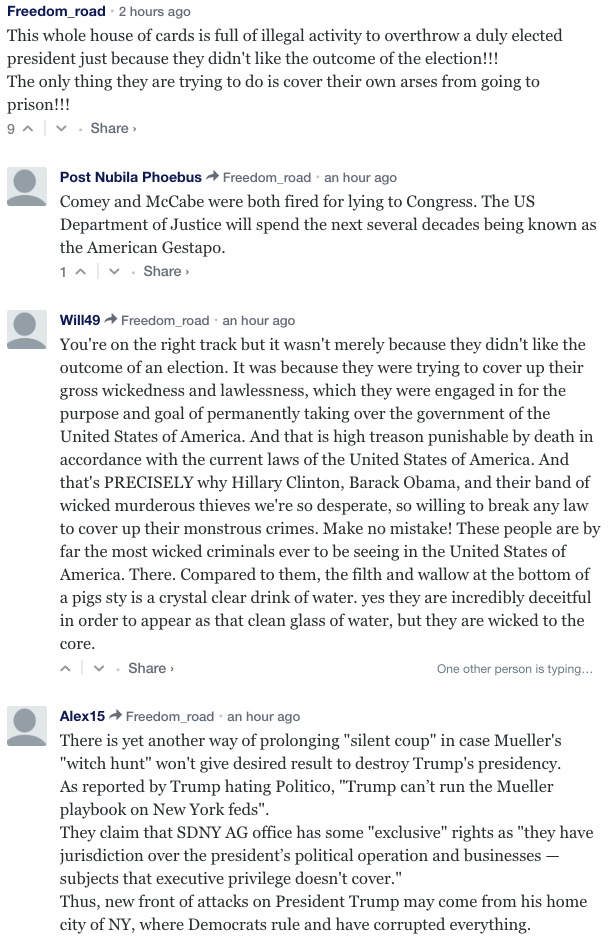 ---
___
https://www.newsmax.com/newsfront/us-trump-russia-probe-evidence/2019/02/20/id/903454/