"I'm Knowingly Violating The Rules": Booker Releases Confidential Kavanaugh Docs
ZeroHedge.com
Update: Booker has released 12 pages of previously confidential emails related to Kavanaugh, including one email thread titled "racial profiling"
Booker on Thursday drew attention to one 2002 email in particular from Kavanaugh that had the subject line "racial profiling."
In the email, Kavanaugh, who was working as a lawyer in the Bush White House, said he "generally" favored race-neutral security measures, but said they need to "grapple" with the "interim question of what to do before a truly effective and comprehensive race-neutral system is developed and implemented."

…

Kavanaugh wrote that the "interim question" is of "critical importance to the security of the airlines and American people in the next 6 months or so, especially given Al Qaeda's track record of timing between terrorist incidents." –Fox News
Maybe not the hill to die on, but Booker has presidential aspirations…
Senator Cory Booker (D-NJ) on Thursday said that he would release "committee confidential" documents related to Supreme Court nominee Brett Kavanaugh, in a move he admits would be "knowingly violating the rules" and may result in his ouster from the Senate.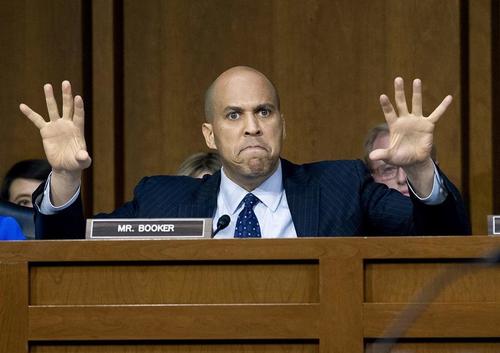 Booker said "I am right now before your process is finished, I am going to release the email about racial profiling and I understand the penalty comes with potential ousting from the Senate."
Dramatic moment when Booker pledges to release committee confidential documents whether Republicans agree or not and Cornyn threatens to to try to expel him from the Senate

"Bring it," Booker says

(via @atrupar)pic.twitter.com/0WMOrUAdl5

— Judd Legum (@JuddLegum) September 6, 2018
The email in question was part of a massive Monday night document dumpfrom a Bush administration lawyer, hours before Kavanaugh's confirmation hearings began.
While Democrats are technically unable to prevent Republicans from confirming Kavanaugh, Booker's announcement appears to be aimed at discrediting or otherwise casting Kavanaugh in a poor light in order to derail the confirmation.
Booker questioned Kavanaugh on Wednesday night about his stances on racial inequality referring to emails from his time as a White House counsel for President George W. Bush. But, Republicans later pointed out, one of the emails he was referring to was labeled as "committee confidential." –The Hill
Booker's threat frustrated Senate Judiciary Chairman Chuck Grassley (R-IA), who shot back: "How many times you going to tell us that?"
Sen. John Cornyn (R-TX) admonished Booker as well, telling Booker – a 2020 Democratic hopeful: "Running for president is no excuse for violating the rules of the Senate," adding "This is no different from the senator deciding to release classified information. … That is irresponsible and outrageous."
WATCH: John Cornyn threatens to expel Cory Booker: "Running for President is no excuse for violating the rules of the Senate of of the confidentiality of the documents we're privy to." pic.twitter.com/JjlDX3XeZt

— Tim Young (@TimRunsHisMouth) September 6, 2018
Kamala piles on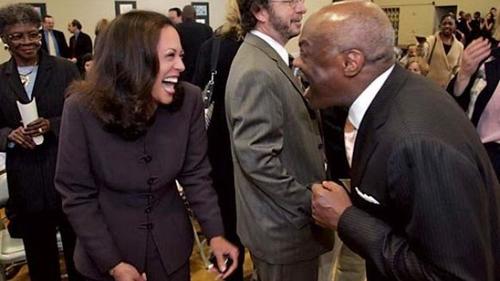 Another Democratic hopeful in 2020, Kamala Harris – who got her start in politics working underneath powerful California State Assembly speaker Willie Brown, 30 years her senior, began to browbeat Kavanaugh during Wednesday's confirmation hearing over whether the USSC nominee had discussed the Mueller investigation with anyone – alluding to a specific person at the Kasowitz Benson Torres law firm.
.@senkamalaharris asks if Judge Kavanaugh has discussed Mueller Investigation with anyone at Kasowitz Benson Torres law firm.#Kavanaugh: "I would like to know the person you're thinking of."

Sen. Harris: "I think you're thinking of someone and you don't want to tell us." pic.twitter.com/pI2XEHNba9

— CSPAN (@cspan) September 6, 2018
Harris seemed less interested in building a case for recusal than making sure Kavanaugh knew that she knew that he knew someone at Kasowitz and that she could introduce that fact into the record at any given moment between now and the final vote on the floor. –Above The Law
Let's see if anyone from Kasowitz appears on the witness list…
___
http://www.zerohedge.com/news/2018-09-06/im-knowingly-violating-rules-booker-release-confidential-kavanaugh-docs